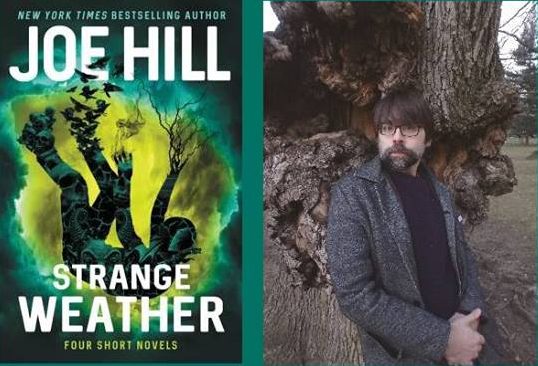 Joe Hill, #1 New York Times bestselling author of The Fireman, appears at the Coolidge Corner Theatre on Monday October 23rd at 6:00 PM to present Strange Weather; a collection of four chilling novels. A signing will follow at Brookline Booksmith across the street. Tickets available at the link…
Event Guidelines:
Tickets may be purchased online or in-store.
If you purchase a copy of Strange Weather, you may pick up your book at Brookline Booksmith following the reading or before the end of November 2017.
The reading will take place at the Coolidge Corner Theatre at 6pm.
The line at the theatre will form at 5:30pm.
Present your printed Eventbrite ticket for entry to the theatre.
Joe's reading at the theatre will last one hour.
Recording video during the theatre event is not permitted.
Joe will sign books (including his previous titles) at Brookline Booksmith at 7pm, after the reading.
Joe will personalize signatures on request.
Joe will take photos with customers at the signing.
Customers with more than three books will be asked to wait at the end of the signing line.
Elderly customers and those with pregnancies, small children, or disabilities will be given priority in the signing line. Please notify a Booksmith staff member for assistance.
Coolidge Corner Theatre
290 Harvard Street, Brookline, MA 02446-2908
617-566-6660