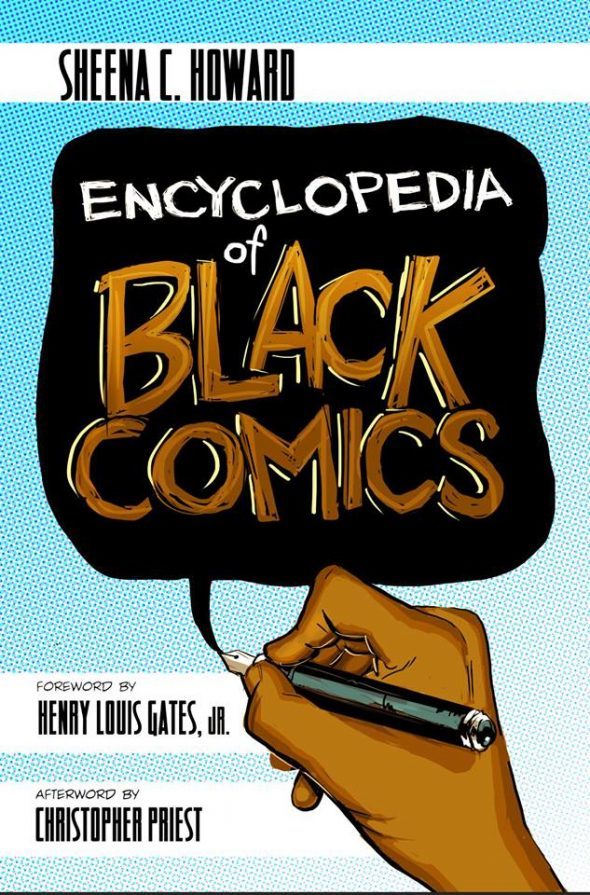 Press Release:
Sheena C. Howard will kick-off her book signing tour and debut the Encyclopedia of Black Comics with fans, artists, writers and other comic enthusiasts at Amalgam Comics and Coffee House in Philadelphia on Tuesday, September 19th at 6:00 PM.
Be the first to grab an autographed copy of the Encyclopedia of Black Comics and celebrate the release of this seminal book!
The book features over 100 entries and exclusive artwork and footage in full color from the likes of: Brandon Easton, Aaron McGruder, Brumsic Brandon, Barbara Brandon-Croft, Joel Christian Gill, Dwayne McDuffie, Juliana Smith, Reginald Hudlin, Ta-Nehisi Coates, Morrie Turner, Ollie Harrington, George Herriman, Denys Cowan, Eric Battle, Jerry Craft, Jason Richardson AND MORE!
The book features a foreword written by Henry Louis Gates, world renowned literary critic, teacher, historian, filmmaker and public intellectual. It also features an afterword written by Chris Priest, legendary comic book writer, singer, songwriter, and musician.
Be prepared to get signatures of those featured in the book as the event is sure to bring out some of the subjects covered in the book as well.
A free raffle will be held and one lucky winner will receive a free copy of the Encyclopedia of Black Comics and a photo-op with the author.
Join, Sheena Howard, author of the Encyclopedia of Black Comics at Writers Block Rehab for the After Party. Network with other comic heads/writers/artists, meet the author and mingle with the best of the best!
Amalgam Comics & Coffeehouse, Inc.
2578 Frankford Ave, Philadelphia, PA 19125