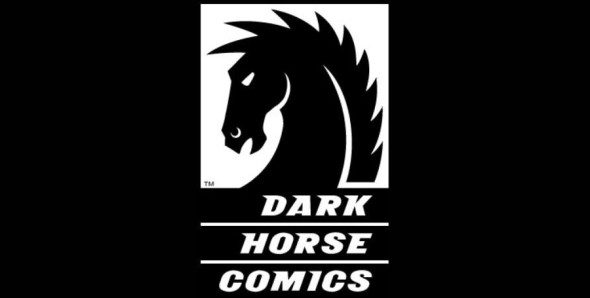 Dark Horse Comics has announced their signing and panel schedule for this weekend's Rose City Comic Con! Visit Dark Horse Comics at RCCC's booth #711 for free swag, such as comics, pins, postcards, and more!
DARK HORSE RCCC SIGNING SCHEDULE
All creators signing in our booth offer their autographs for FREE. FREE prints, comics, or posters are provided for signings (while supplies last). You may purchase or bring items to be signed. Please note that some of the titles listed below have not been released for sale yet—in those cases, special prints will be available.
Lines may also be closed for some signings due to crowding or time restrictions.
All events are subject to change. Some restrictions apply. Please ask the Dark Horse Comics staff if you have questions.
FRIDAY, SEPTEMBER 8
2:00 PM-3:00 PM: DRAGON AGE: MAGEKILLER, VEIL: Greg Rucka
3:00 PM-4:00 PM: SPACE MULLET, ALABASTER: Daniel Warren Johnson
4:00 PM-5:00 PM: THE LIFE AND TIMES OF MARTHA WASHINGTON IN THE TWENTY-FIRST CENTURY, THE ORIGINALS: THE ESSENTIAL EDITION: Dave Gibbons
5:00 PM-6:00 PM: WONDER WOMAN/CONAN, POWER CUBED: Aaron Lopresti
6:00 PM-7:00 PM: JOE GOLEM, HELLBOY AND THE B.P.R.D., PROMETHEUS: Patric Reynolds
7:00 PM-8:00 PM: HARROW COUNTY, B.P.R.D.: Tyler Crook
SATURDAY, SEPTEMBER 9
12:00 PM-1:00 PM: LEAVING MEGALOPOLIS: Jim Calafiore
1:00 PM-2:00 PM: THE MASSIVE, MASS EFFECT: Garry Brown
2:00 PM-3:00 PM: COLDER, THE WITCHER, MYSTERY GIRL, PLANTS VS. ZOMBIES: Paul Tobin
BANDETTE: Colleen Coover and Paul Tobin
3:00 PM-4:00 PM: BUFFY THE VAMPIRE SLAYER, SERENITY: Georges Jeanty
4:00 PM-5:00 PM: SERENITY, THE VISITOR HELLBOY AND THE B.P.R.D.: Chris Roberson
5:00 PM-6:00 PM: LIFEFORMED: CLEO MAKES CONTACT: Cassie Anderson and Matt Lowery
6:00 PM-7:00 PM: BUFFY: THE HIGH SCHOOL YEARS, MISFITS OF AVALON: Kel McDonald
SUNDAY, SEPTEMBER 10
11:00 AM-12:00 PM: TREKKER: Ron Randall
12:00 PM-1:00 PM: EMILY AND THE STRANGERS: Cat Farris
1:00 PM-2:00 PM: COLDER, THE WITCHER, MYSTERY GIRL, PLANTS VS. ZOMBIES: Paul Tobin
PLANTS VS. ZOMBIES: Ron Chan and Paul Tobin
2:00 PM-3:00 PM: THE LEGEND OF KORRA: TURF WARS: Irene Koh
3:00 PM-4:00 PM: FIGHT CLUB 2, SIN TITULO, B.P.R.D.: Cameron Stewart
DARK HORSE RCCC PANEL SCHEDULE
Please join us at the panels below, brought to you by Dark Horse Comics and friends! Please visit the convention website for more panels featuring Dark Horse creators and guidelines for attending panels.
FRIDAY, SEPTEMBER 8
2:30 PM-3:30 PM: Seriously, What's Up with Editors? (Room 6)
Haven't you always wondered what a comic book editor does? Do you think you have what it takes to be one? Dark Horse wants to give you insight on breaking into the industry! Join artist Tyler Crook (Harrow County) and Dark Horse editors Katii O'Brien, Megan Walker, and Patrick Thorpe for a rare behind-the-panels look at the secrets to building successful comic and graphic novel programs.
SATURDAY, SEPTEMBER 9
5:30 PM-6:30 PM: Artists Who Write: The Art and Craft of Comics (Room 6)
Whether it's a murder mystery, a superhero adventure, or a new take on history, creators put a lot of thought into the sequential art that drives stories told in comics. Join some of the industry's most talented artists—Colleen Coover (Bandette), Dave Gibbons (The Originals), and Cameron Stewart (Fight Club 2) as they discuss turning an idea into a full-fledged story and how they continue to keep their writing fresh. Artist Patric Reynolds (Joe Golem) will moderate this star-studded panel!
SUNDAY, SEPTEMBER 10
12:30 PM-1:30 PM: Dark Horse Manga (Room 6)
This year is the 30th anniversary of the manga industry in North America—an industry born from the love of comics fans and comics publishers for the work of Japanese creators. Dark Horse was one of the manga pioneers in the 1980s, and continues to publish Japanese titles ranging from Danganronpa, Cardcaptor Sakura, and Unofficial Hatsune Mix to I Am a Hero, Lone Wolf & Cub, and Berserk. Join Dark Horse staff members for a look at the past, present, and future of manga at Dark Horse!