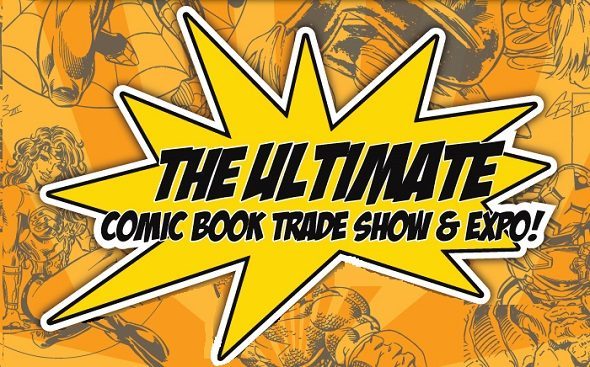 Convention Name
Ultimate Comic Book Trade Show and Expo
Convention Website Address
https://www.facebook.com/UltimateComicBookHV/
This convention will take place:
Date (Format mm/dd/yyyy)
09/10/2017
About This Convention
iHeartMedia of the Hudson Valley presents a pop culture event for the whole family to enjoy! The Ultimate Comic Book Trade Show & Expo on 

Sunday September 10th

 from 

10am til 6pm

 at the Mid-Hudson Civic Center!

Don't miss it! Tickets are on sale NOW at iHeartMediaHV dot com keyword "comic book" or by calling 1(800) 514-3849!

Featuring:
• Comics, toys and games for sale! (Vendors are below)
• Cosplay with Superheroes Unlimited!
• 501st Legion & Rebel Legion STAR WARS Characters!
• Gaming with Kirwan's (pron Ker-won's) Game Store!
• The 60s TV Show BATMAN & Batmobile!
• Local vendors!
• Panel discussions!
• Kids Zone!
• USS Henry Hudson STAR TREK Fan Club!
• Hourly raffles…and MORE!!!

Plus live in person:

• From "Big Bang Theory" owner of the comic shop "Stuart" it's actor KEVIN SUSSMAN!
• X-Men/Red Hood & the Outlaws Writer/creator SCOTT LOBDELL
• MARVEL/DC Artist CHARLES BARNETT the 3rd
• MARVEL/DC Artist PAUL ABRAMS
• Zombie Petz Artist RYAN BROWNE
• MARVEL/DC/Image Artist KEVIN CONRAD
• And legendary inker of the FANTASTIC FOUR – JOLTIN' JOE SINNOTT!

The Ultimate Comic Book Trade Show & Expo Sunday September 10th benefiting the Highland Public Library!

Tickets are $20 each, $15 for Students, Kids 12 and under are $10 and are on sale [starting at 10am/NOW] at 1(800) 514-3849 and starting Monday online sales at iHeartMediaHV dot com!

Plus – while supplies last – get a SPECIAL EDITION lanyard and badge with your ticket purchase featuring exclusive art by Charles Barnett the 3rd!

Venue Name and Address
Mid-Hudson Civic Center
14 Civic Center Plaza
Poughkeepsie, NY 12601
United States
Map It
Number of Dealer/Exhibitor Tables
50
Projected Attendance
2,000
Please select the Category that best describes the convention
Collectibles
Additional Categories
Guests
Big Bang Theory" "Stuart" actor KEVIN SUSSMAN, SCOTT LOBDELL, CHARLES BARNETT the 3rd, PAUL ABRAMS, RYAN BROWNE, KEVIN CONRAD, JOLTIN' JOE SINNOTT!