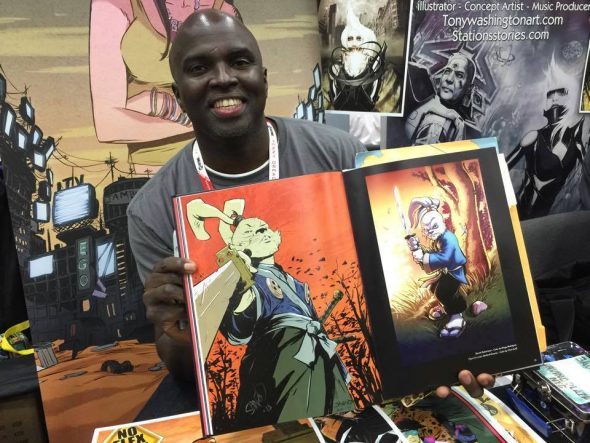 MomoCon announces their first 2018 comic guest, we are happy to welcome artist Sanford Greene on May 24-27, 2018!
Sanford Greene has worked professionally in the comic illustration and related industries for over 15 years. Working for mainline publishers such as Marvel, DC, Dark Horse and Image Comics. You can see his most recent work on the hit Marvel series Power Man and Iron Fist as well as covers for Black Panther. Soon to come will be is new creator owned project "1000" produced by the vastly rising web content provider, WEBTOONS.
About MomoCon   
Founded in 2004 by Jessica Merriman and Chris Stuckey, then students at Georgia Tech, MomoCon has grown from a 700 person on campus event to the largest event in the southeast United States for fans of video games, animation, cosplay, comics and tabletop games.
With 28,300 unique and over 71,000 turnstile attendance in 2016, MomoCon is one of the fastest growing all ages conventions in the country. Fans of Japanese Anime, American Animation, Comics, Video Games, and Tabletop Games come together to celebrate their passion by costuming / cosplay, browsing the huge exhibitors hall, meeting celebrity voice talent, designers, and writers behind their favorite shows, games, and comics and much much more over this 4 day event.