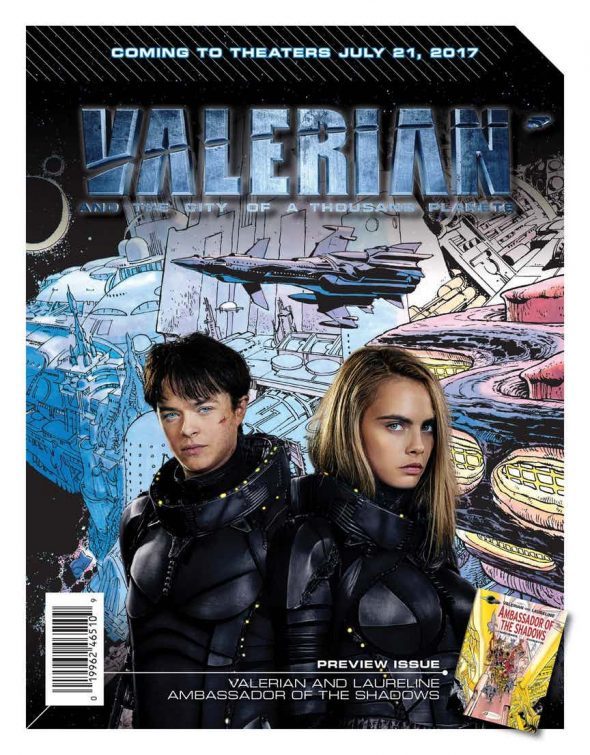 Director Luc Besson and actor Dane DeHaan will be greeting fans and signing the Valerian comic book at Meltdown Comics on Saturday May 6, 2017 from Noon till 2:00 PM to celebrate Free Comic Book Day!
Luc Besson a French film director, screenwriter, and producer. He directed or produced the films Subway (1985), The Big Blue (1988), and Nikita (1990), all using a distinctive style dubbed Cinéma du look by critics. Besson has been nominated for a César Award for Best Director and Best Picture for his films Léon: The Professional and The Messenger: The Story of Joan of Arc. He won Best Director and Best French Director for his sci-fi action film The Fifth Element (1997). He wrote and directed the 2014 sci-fi thriller film Lucy.
Rooted in the classic graphic novel series, Valerian and Laureline- visionary writer/director Luc Besson advances this iconic source material into a contemporary, unique and epic science fiction saga.
Valerian (Dane DeHaan) and Laureline (Cara Delevingne) are special operatives for the government of the human territories charged with maintaining order throughout the universe.
Under directive from their Commander (Clive Owen), Valerian and Laureline embark on a mission to the breathtaking intergalactic city of Alpha, an ever-expanding metropolis comprised of thousands of different species from all four corners of the universe. Alpha's seventeen million inhabitants have converged over time- uniting their talents, technology and resources for the betterment of all. Unfortunately, not everyone on Alpha shares in these same objectives; in fact, unseen forces are at work, placing our race in great danger.
Meltdown Comics
7522 Sunset Blvd, Los Angeles, CA 90046
323.851.7223