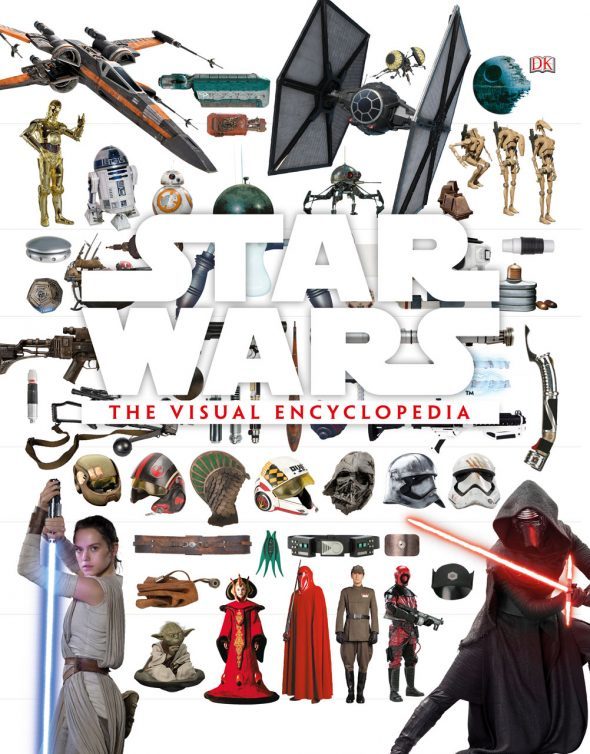 Tricia Barr, Adam Bray, and Cole Horton appear at Mysterious Galaxy Books on Saturday, May 6, 2017 at 2:00 PM to sign Star Wars: The Visual Encyclopedia.
ABOUT STAR WARS THE VISUAL ENCYCLOPEDIA
The saga in more than 3000 characters, vehicles, droids and objects.
With a galaxy of information on every page, Star Wars Visual Encyclopedia is the perfect illustrated guide to everything Star Wars.
This beautiful visual tour of the Star Wars universe includes gallery upon gallery of stunning images and fascinating facts. The object-themed spreads focus down onto hundreds of topics, from Star Wars fashion and food, to vehicles and creatures. Explore a range of droids, from medical to spy droid, or discover the different snacks you can eat in the Star Wars universe.
A virtual museum in a book, DK's Star Wars Visual Encyclopedia is the perfect pictorial companion to that galaxy far, far away….
ABOUT ADAM BRAY
Adam Bray is the author of DK's Star Wars™ Rebels: The Visual Guide (seasons one and two), and a co-author for Ultimate Star Wars™, Star Wars™: Absolutely Everything You Need to Know, and LEGO® Star Wars™: Chronicles of the Force. Adam is a contributor to the official blog at StarWars.com, and a guest commentator on many popular Star Wars fan podcasts.
ABOUT TRICIA BARR
Tricia Barr is a prominent blogger and podcaster who has been sharing her passion for Star Wars since cosplaying Princess Leia in 1977. She regularly contributes feature articles for Star Wars Insider and authored the award-winning space opera novel Wynde.
Mysterious Galaxy Books
5943 Balboa Avenue, San Diego, CA 92111
858-268-4747