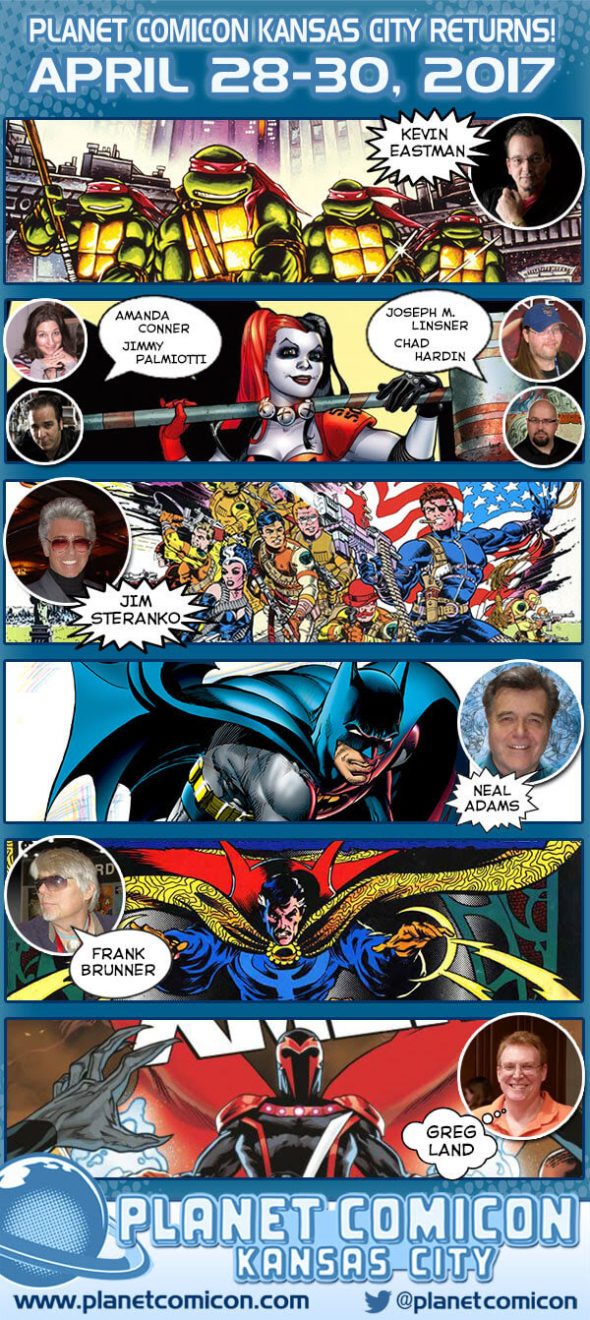 Press Release:
Once again, we couldn't be more excited about the hundreds of writers and artists that will be appearing at Planet Comicon Kansas City in 2017. They include fan favorites of current and classic comics, up-and-coming new talents, syndicated cartoonists, best-selling novelists, small press publishers, and alternative and indie voices.
Our featured creators include Kevin Eastman (TMNT), Amanda Conner, Jimmy Palmiotti, Chad Hardin, Joseph Michael Linsner (Harley Quinn), Jim Steranko (Nick Fury, Agent of SHIELD), Neal Adams (Batman), Frank Brunner (Doctor Strange), Greg Land (Uncanny X-Men) and many, many more!
For more information about the 2017 show, event photos, interviews and more, "Like" Planet Comicon on Facebook and follow @PlanetComicon on Twitter. Planet Comicon Kansas City is always available online at www.planetcomicon.com.