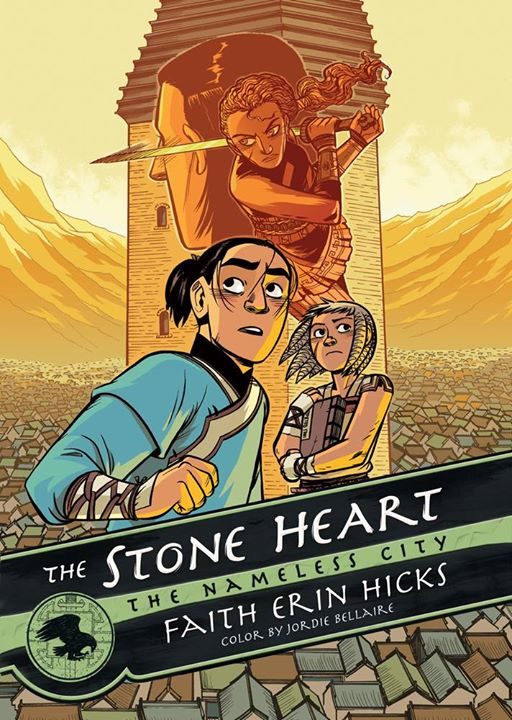 Vancouver artist and Eisner Award winning graphic novelist Faith Erin Hicks appears on Tuesday, April 4th at 7:00 PM in conversation with Seattle's Ms. Marvel creator G. Willow Wilson to celebrate the publication of The Stone Heart, the second installment in the Nameless City trilogy from First Second Books.
Faith Erin Hicks, who started out in webcomics, has pushed many graphic novels, including Zombies Calling, The War at Ellsmere, Brain Camp (with Susan Kim and Laurence Klavan), Friends with Boys, Nothing Can Possibly Go Wrong (with Prudence Shen), the Bigfoot Boy series (with J. Torres), The Last of Us: American Dreams (with Neil Druckmann), and the Eisner Award-winning The Adventures of Superhero Girl.
Stranger Genius Award winning writer G. Willow Wilson writes the Hugo Award-winning Ms. Marvel and other comics. She is also a journalist and a prose writer whose books include The Butterfly Mosque and Alif the Unseen.
The Elliott Bay Book Company
1521 Tenth Avenue, Seattle, WA 98122
(206) 624-6600