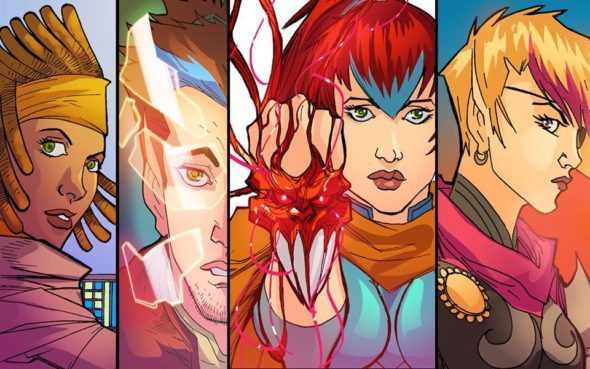 Karl Altstaetter and Michael O'Hare appear on Saturday, March 25th from 4:00 to 6:00 p.m. at The Comic Bug!
Karl has worked for Marvel, DC and Image Comics. He was also the lead designer on Teen Titans Go, Justice League Action and Batman Unlimited. He's currently working on MIRROR, a weekly comic for the Webtoon App.
Michael O'Hare has served as a designer and illustrator for Mattel as well as the creator of Image Comics' FLAK RIOT. Michael is a freelance artist currently working in the Animation, Toy and Comic industry for clients such as Dreamworks, Nickelodeon and Hasbro.
Come learn firsthand how to make a LIVING with your art as well as pencilling and portfolio tips from Karl and Michael!
The Comic Bug
1807 Manhattan Beach Boulevard, Manhattan Beach, CA 90266
(310) 372-6704