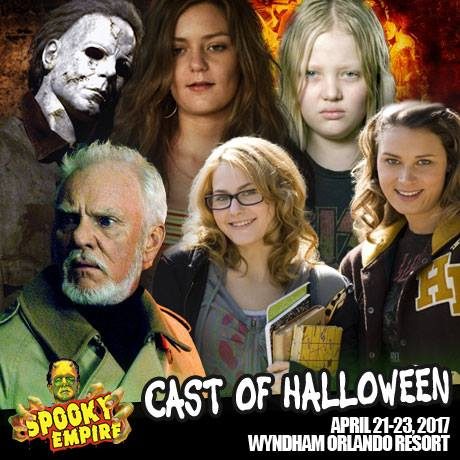 We've just added two more cast members to the Rob Zombie Halloween line up!
DAEG FAERCH "Michael Myers" and HANNA HALL "Judith Hall" will be joining us at Spooky Empire April 21-23, 2017 in Orlando, FL.
This is HANNA HALL'S first Spooky Empire appearance. You may also remember her as "Young Jenny" in the film "Forrest Gump".
This is your chance to meet the cast of HALLOWEEN in person all weekend long at SPOOKY EMPIRE at the Wyndham Orlando Resort April 21-23, 2017.
Tickets, VIP packages and hotel rooms are available but moving fast! Get 'em while you can.
For more info visit us at www.spookyempire.com