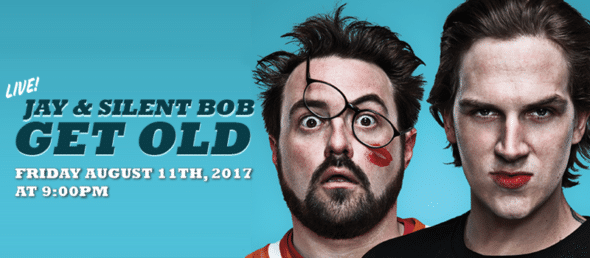 Film icons Kevin Smith and Jason Mewes record their #1 ranked comedy podcast 
Jay & Silent Bob Get Old – live.
Don't miss the opportunity to see the legendary duo sharing stories on stage together!
Tickets go on sale March 9th at 10am EST.
DON'T MISS THIS RARE PHOTO OPPORTUNITY
Kevin Smith & Jason Mewes will be posing for photo ops in an exclusive BOSTON COMIC CON experience. Don't miss out on this very rare opportunity to strike a pose with the legendary Jay & Silent Bob for only $80!
*NOTE: Photo Ops will go on sale alongside all other guests, 3-4 weeks before the event. Admission to BOSTON COMIC CON is required for all photo ops.