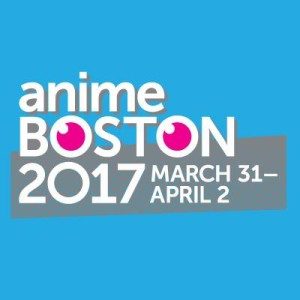 Press Release:
Anime Boston, the largest anime convention in New England, has announced Hirokatsu Kihara, Masahiko Minami, Cherami Leigh, and Christopher Sabat will appears as guests at the Hynes Convention Center, Boston, Mass, on March 31 through April 2, 2017.
Formerly involved with the production desk at Studio Ghibli, Hirokatsu Kihara worked closely with director Hayao Miyazaki on such hit titles as Laputa: Castle in the Sky, My Neighbor Totoro, and Kiki's Delivery Service.
Hirokatsu Kihara is probably best known for his work in the Horror genre.  There, he has been a crucial contributor, working on such titles as Tales of Terror: Haunted Apartment and Tales of Terror from Tokyo and All Over Japan, which are known in Japan as Shin Mimibukuro.  In addition, he has written books such as Tsukumo Kwaidan, Utsushiyo-kaidan, and Kinkiro.  Nowadays, he continues to write ghost stories, MCs at monster conventions, and shares his knowledge and experiences at events worldwide.
"We are so honored to have Hirokatsu Kihara at Anime Boston. Kihara-san is a pioneer in the horror genre, as well as having worked on Studio Ghibli classics such as My Neighbor Totoro  and Kiki's Delivery Service, under Miyazaki himself," said Victor Lee, Convention Chair.
Masahiko Minami was born on August 24, 1961 and is from the Mie Prefecture in Japan. After graduating from the Theater Arts Department of Osaka University of the Arts, he joined the anime production company Nihon Sunrise (now SUNRISE INC.) and produced several shows such as: Whirl Wind! Iron Leaguer, Mobile Fighter G Gundam, Escaflowne, and Cowboy Bebop.
In 1998, he decided to leave SUNRISE to start BONES INC., with animators Hiroshi Osaka and Toshihiro Kawamoto, where he now doubles as both the President and a Producer. Under BONES, he has produced Cowboy Bebop: Knockin' on Heaven's Door, Fullmetal Alchemist, Eureka Seven, My Hero Academia, Space Dandy, Mob Psycho 100, and many more!
"We are deeply honored to present Masahiko Minami at Anime Boston. Minami-san has produced some of my personal favorites, such as Cowboy Bebop, RahXephon, and Full Metal Alchemist. As a founder and current president of BONES INC., Minami-san is one of the true giants of anime," said Victor Lee, Convention Chairman.
Cherami Leigh has been in the industry for 20 years. She has been in over 75 commercials, and has worked on over 100 anime projects including: Lucy in Fairy Tail; Asuna in Sword Art Online; Road in D. Grayman; Lizzie in Black Butler; Mai in Ghost Hunt; and Patty in Soul Eater. Cherami has worked on over 20 video games, including Borderlands 2- in which she plays the popular DLC- Gaige. She voices Sailor Venus in Sailor Moon; Tome in Mob Psycho 100; Kudelia in Gundam: Iron Blooded Orphans; Illia in RWBY; and Makoto in the upcoming Persona 5.
Cherami was recently announced to be playing Sarada in Boruto: Naruto The Movie, as well as multiple characters in Fire Emblem: Heroes. She is a series regular on the Sprout hit- Zou; a lead role in the animated feature Ribbit; has guest starred on Doc McStuffins; and plays Peanut Big Top in the La La Loopsy Girls. She starred in Shane Dawson's Not Cool and the Starz Original Series The Chair. She appeared in the Emmy Award Winning Temple Grandin, as well as Friday Night Lights, The Deep End, Chase, Shameless, Bones, and Longmire to name a few.
"It's always such a delight to host Cherami at Anime Boston. I look forward to the pleasure of working with her and watching her interacting with her fans!" said Victor Lee, Convention Chair.
Christopher R. Sabat (@Chris24_Sabat on Twitter) has lived on a diet of Senzu Beans for over 15 years. As the Voice Director for Dragonball Z, the voice actor behind Vegeta, Piccolo, Yamcha, Mr. Popo, Korin, Burter, Shenron, Zarbon, Guru, and countless others, you could almost say he is the "voice" of Dragonball Z.
Chris has lent his voice to countless other roles including: Alex Luis Armstrong in Fullmetal Alchemist; Elfman in Fairy Tail; Roronoa Zoro in One Piece; Ayame Sohma in Fruits Basket; Saiga Tatsumi in Speed Grapher; Kurogane in Tsubasa Chronicles; Daisuke Jigen in Lupin III;
Father Tres in Trinity Blood; Braun in Steins;Gate; Giroro in Sgt. Frog; Pokémon: Black and White as TV announcer; Cliff (ep 46) Rundas in Metroid Prime 3: Corruption; Garterbelt in Panty and Stocking; Sakaki in Kenichi;  Masa in My Bride is a Mermaid; Saito in Darker Than Black; Woerman in Attack on Titan; Alex D in Deus Ex: Invisible War; Captain Smiley & Star in Comic Jumper; and many others.
Most recently, he was cast in Psycho-Pass 2 as Sakuya Tougane; Hak in Yoma of the Dawn; and Batou in Ghost In The Shell: Arise.
Added Victor Lee, "Christopher is one of the most prolific talents in the anime industry, having both voiced and directed in some of the most famous titles in the medium. We can't wait!"
About Anime Boston: With nearly 27,000 attendees in 2016, Anime Boston is an annual three-day Japanese animation convention held in Boston, Mass. Anime Boston 2017 is scheduled for Friday, March 31 through Sunday, April 2 at the Hynes Convention Center and Sheraton Boston Hotel. More information about Anime Boston can be found at www.animeboston.com.
About New England Anime Society, Inc.: The New England Anime Society was founded in 2001. Based in Massachusetts, The New England Anime Society, Inc. is parent organization of Anime Boston and is dedicated to furthering public education and understanding of the Japanese language and culture through visual and written media. More information about The New England Anime Society is available at www.neanime.org.