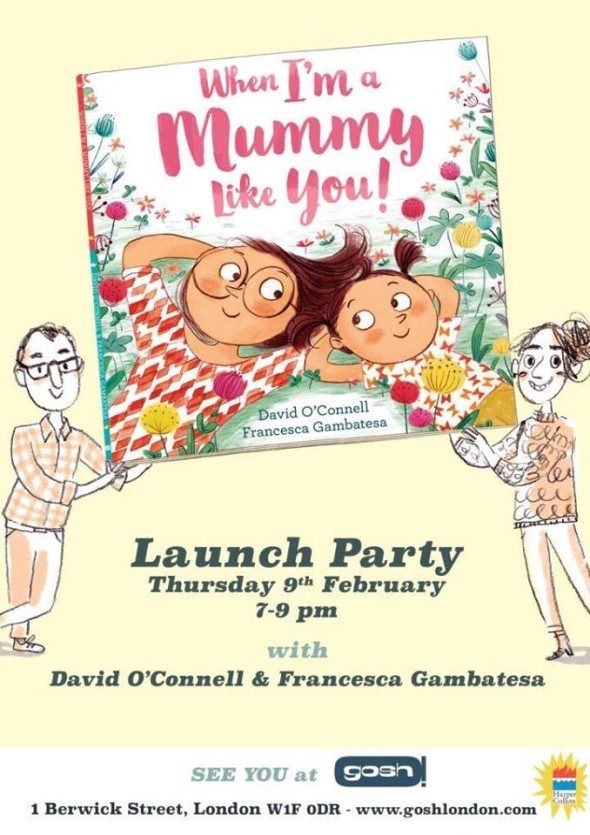 David O'Connell and Francesca Gambatesa sign the release of When I'm A Mummy Like You on Thursday, 9th February from 7-9pm at Gosh! Comics.
David O'Connell is a writer and illustrator living in London, UK. His favorite things to draw are monsters, naughty children, batty old ladies and evil cats. He loves comics too, and has had work published in anthologies such as Birdsong, Solipsistic Pop, Paper Science and Accent UK, as well as his own webcomic, Tozo. David edited ink+PAPER, a biannual anthology combining comics and the graphic arts. He is the creator of the Monster & Chips series and illustrator on the Creature Teachers book series. His writing credits include Jampires, with illustrator Sarah McIntyre, and When I'm A Monster Like You, Dad.
Francesca Gambatesa is an Italian illustrator and animator based in London. She was born in Lebanon, grew up in Rome and got her animation degree at the Italian National film school C.S.C. She's worked as an animator and art director for children TV series, internet productions and feature films between Italy and the UK. Animation and design work include BBC series Wee Wise Words, Jiles Andreae's The World of Happy and end credit sequence of feature film Nanny Mcphee and the Big Bang. Her recent illustration work is for Penguin Young Readers, Usborne Books and Zanichelli Editore. She illustrated the kids book series Recipe For Adventure by Giada de Laurentiis.
Gosh Comics
1 Berwick St, SoHo, London W1F0DR
United Kingdom