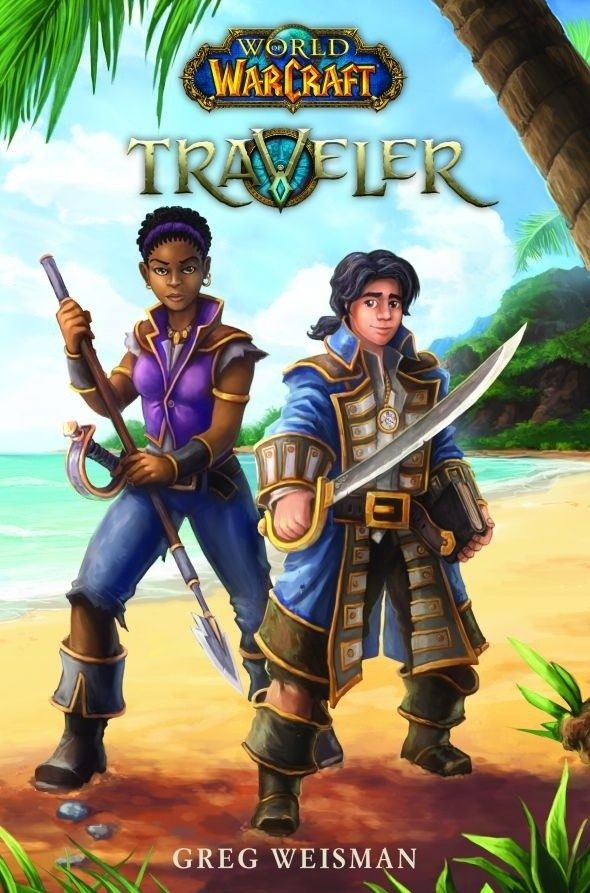 Greg Weisman (Young Justice, Star Wars Rebels, Gargoyles) appears at Chevalier's Books in Los Angeles on Wednesday January 11th at 7:00 PM.
Press Release:
Celebrated comic book author and animation writer Greg Weisman – Disney's Gargoyles is one of his creations! – will entice our younger readers by reading and signing this first book in a new series based on the bestselling game franchise. World of Warcraft®: Traveler starts the epic adventure by introducing the youthful characters as they discover the mysteries and majesty of the land of Azeroth. Step inside this richly layered world with Greg and join us for his reading, q&a and signing.
It's been years since twelve-year-old Aramar Thorne, a clever boy who is never without his precious sketch book, has seen his father. So when Captain Greydon Thorne comes ashore and asks his son to join him at sea, it feels as if someone has redrawn Aram's entire world. Before he knows it, Aram is aboard the Wavestrider with Lakeshire fading to a distant dot on the horizon. But the thrill of adventure quickly fades, as Greydon relentlessly schools Aram on how to handle his cutlass and how to relate with the strange and diverse creatures of Azeroth. In addition, Aram struggles to get along with the Wavestrider's crew—especially second mate Makasa, a tough teenaged girl. Just as Aram starts to get his head above water, a band of vicious pirates attack the Wavestrider, turning his world upside down once again. As Aram tries to find his way home with his father's compass in hand, he'll travel across Azeroth's beautiful and hostile terrain, encountering creatures both terrible and wondrous. But the journey is hindered by Greydon's compass, which never points north. If the compass isn't leading Aram and Makasa home–to safety–to what destiny is it leading them?
Greg Weisman has been a storyteller all his life. He's best known as the creator of Disney's Gargoyles and as a writer-producer on multiple animated series, including Young Justice, Star Wars Rebels, and W.I.T.C.H., and Marvel's The Spectacular Spider-Man. He's written multiple comic book series and two young adult novels, Rain of the Ghosts and Spirits of Ash and Foam.
Chevalier's Books
126 N Larchmont Blvd, Los Angeles, CA 90004
(323) 465-1334