Press Release:
Anime Boston, the largest anime convention in New England, announced its first North American guests of honor today. Lex Lang and Sandy Fox will be appearing at Anime Boston at the Hynes Convention Center, Boston, Mass, on March 31 through April 2, 2017.
Lex Lang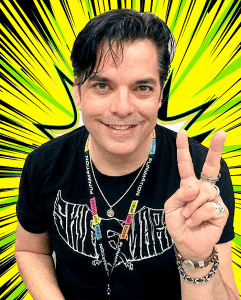 is a two-time Daytime Entertainment Emmy Awards honored voice actor and director. He is one of the top 20 Anime, Animation and Video Game Voice Actors of All Time on IMDB. Over the last 20 years, he has been in over five hundred original animation episodes, anime series, and video games and has played a wide assortment of fan favorites throughout his career.
Lang's credits include: Kuzuki in Fate/Stay Night, Maxie in Pokemon Generations, Hayate Gekko in Naruto, Marechiyo Omaeda in Bleach, Sanosuke Sagara in Rurouni Kenshin, Goemon in Lupin the Third, Captain Harlock in Captain Harlock, and Fire Lord Sozin in Avatar: The Last Airbender.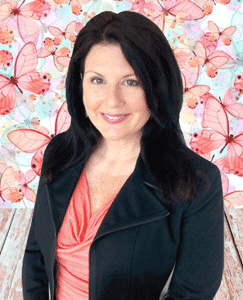 Sandy Fox is an American actor, voice actor, singer and producer. She is listed as one of the Top 20 Female Anime Voice Actors of All Time on IMDB. She began her career in the entertainment industry working for the Walt Disney Company performing in hundreds of live stage shows as a singer, dancer and comedic talent.
As a voice actor, she began her career providing an array of voices for The Simpsons, King of the Hill, and Futurama and she is known for being one of the cutest voices in the industry. Her credits include voicing Chibiusa and Black Lady in the new Viz Media Sailor Moon and Sailor Moon Crystal series, Courtney in Pokemon Generations, Sumomo in Chobits, and Harmony in Hi Hi Puffy AmiYumi. She has also voiced Betty Boop internationally for Universal Studios and King Syndicate Features since 1991.
Previously announced guests include Puffy AmiYumi.
About Anime Boston: With nearly 27,000 attendees in 2016, Anime Boston is an annual three-day Japanese animation convention held in Boston, Mass. Anime Boston 2017 is scheduled for Friday, March 31 through Sunday, April 2 at the Hynes Convention Center and Sheraton Boston Hotel. More information about Anime Boston can be found at www.animeboston.com.
About New England Anime Society, Inc.: The New England Anime Society was founded in 2001. Based in Massachusetts, The New England Anime Society, Inc. is parent organization of Anime Boston and is dedicated to furthering public education and understanding of the Japanese language and culture through visual and written media. More information about The New England Anime Society is available at www.neanime.org.