Event Details: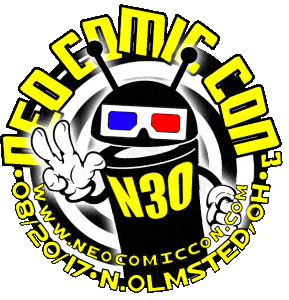 Convention Name
NEO Comic Con
Convention Website Address
http://www.neocomiccon.com/
This convention will take place:
Date (Format mm/dd/yyyy)
08/20/2017
About This Convention
NEO Comic Con 3


Sunday, August 20th 2017


Soccer Sportsplex · 31515 Lorain Road · North Olmsted, Ohio 44070-4734Back for its third year – NEO Comic Con will please the comic book, toy & memorabilia collector & their family & friends. Special guests & artists! Over 70 artists and vendors! Cosplay & costume contest! Gaming! Panels discussions! Charity event for Make-A-Wish! A lot of fun! And Even More Space – 25,000 Square Feet!
Children 12 & Under AND Cosplayers Get In FREE!(W) www.neocomiccon.com
(E) info@neocomiccon.com
(F) www.facebook.com/NEOComicConDrop Us A Line!
Venue Name and Address
Soccer Sportsplex – Excalibur Soccer Club
31515 Lorain Road
North Olmsted, OH 44070
United States
Map It
Number of Dealer/Exhibitor Tables
120
Projected Attendance
2,200
Please select the Category that best describes the convention
Comic Books
Additional Categories

Anime
Book Festival
Gaming
Horror
Science Fiction and Fantasy
Collectibles

Guests
Kevin Nowlan! Bob Hall! Tony Isabella! Marc Sumerak! Jeremy Freeman! Matt Horak! Don SImpson! Darryl Banks! Aaron Archer! And Many More!!!