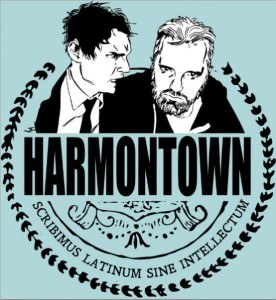 Dan Harmon and Jeff B. Davis appear for a live session of Harmontown on Thursday January 26, 2017 at 8:00 PM.
Press Release:
Attend a town meeting in a land free of brevity, where Mayor Dan Harmon (creator of NBC's "Community" and co-creator of Adult Swim's "Rick & Morty") and Comptroller Jeff B. Davis ("Whose Line is it Anyway?") take another small, drunken step toward colonizing the moon. Evening may include ineffectual rants, songs, shameful stories, special guests, forehead sweat and repeated exposure to the phrases "like," uh," "sort of" and "you know."
Presented as part of SF Sketchfest! It's the city's greatest comedy festival, with a variety of sketch and improv, film and television tributes and reunions, solo performers, podcasts and stand-up comedy performers. See the greatest names live and in person!
Marines Memorial Theatre (MMT)
609 Sutter Street, San Francisco, CA 94102