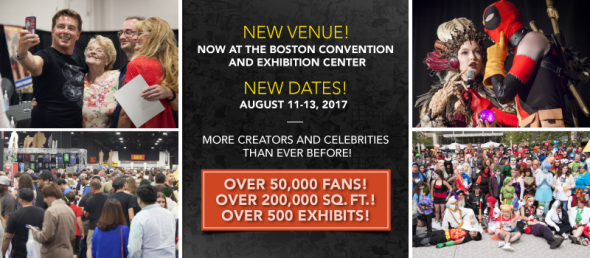 Boston Comic Con Celebrates their 10th Anniversary!
2017 is an exciting year for Boston Comic Con as we celebrate our 10th anniversary! The show has established a strong reputation for delivering the ultimate fan experience in New England and we look forward to continuing this tradition with some exciting announcements! Stay tuned for more news about our amazing lineup for 2017.
Tickets on Sale March 1st 2017
For more on Boston Comic Con check out the website HERE!