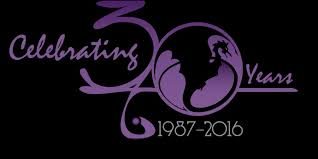 Overheard on an Atlanta street corner:
"Look at that person with blue hair."
"Over there?"
"No, over there."
"Oh, I see."
"Cool, isn't it?"
"Yeah. What other place can you say, 'No, the other person with blue hair."
The "place," of course, was DragonCon. September 2-5. I have been for the last six years, but this year was special: the 30th anniversary. It started in two downtown hotels, Hyatt and Marriott. The Hilton was added later, then the Sheraton and Westin. When five hotels were not enough space, the vendors were moved into the AmericasMart, a four-building, seven-million-square-foot trade show monolith. This year, AmericasMart became the new home of two other DragonCon mainstays, tabletop gaming (formerly in the Hilton) and Comic and Pop Artist Alley (neé the Hyatt)—evidence that DragonCon, despite its venerability, is still figuring things out. Perhaps that is how it became venerable: refusing to be complacent.
And more growth is on the way. Some programming was held on Thursday this year, and according to media director Dan Carroll, we will see Thursday "full-time real soon." My colleague Michaela McPherson has written about shifts in the Saturday morning parade. This was the inaugural year for the Dragon Awards, a fan-driven awards program to "recognize the creators of science fiction and fantasy in books, comic books, games and filmed entertainment," according to a press release. (Awards results are located here.) Attendance grew this year as it does every year, with over 77,000 showing up–and, in some cases, suiting up–for the weekend. These attendees walked (Walk to End Lupus Now), gave blood (about 6,000 units), raised money ($98,000 for the Atlanta Center for Self-Sufficiency through auctions, karaoke, a lip-synch battle, and other events), and enjoyed the 400+ actors, artists, writers, and other guests who formed the convention's foundation.
I was excited about one guest I had never seen at DragonCon, or any convention: Christopher Paolini, author of the four-volume Inheritance Cycle. Paolini wrote the first volume, Eragon, the story of a farm boy who protects a dragon egg from an evil king, when he was a teenager. His parents self-published the book, and for a year, Paolini promoted it himself at libraries, book shows, and other events. In 2002, the book came to the attention of the publisher Alfred A. Knopf, which re-released the book a year later. This led to three other books, the last one appearing in 2011.
On Friday night, Paolini was one of several panelists for a discussion of self-publishing. The other panelists were freelance writer/editor Jaym Gates, editor Dayna Linton, Baen Books publisher Toni Weisskopf, writer Chris Kennedy, and Todd McCaffrey, son of Anne McCaffrey and custodian of her Pern universe, to which he has contributed several volumes. Some highlights from the panel:
McCaffrey: The biggest mistake in self-publishing is to "think you can do everything yourself."
Eragon was a family project. Paolini's father, who had press experience, designed the book. Paolini drew the cover and the maps. They borrowed money to finance the printing (the first 50 copies were cut wrong). He dressed in medieval costume and made presentations to schools, libraries, and bookstores. Sold maybe 15 books at a time. Two chain bookstores rejected him, saying the novel was "not commercially viable."
Gates: "Readers and writers have different ideas of what works." This led to a vigorous discussion of the value of editing. It's the biggest difference between professional publishing and self-publishing (a view echoed by this Slate article). Writers know their own story, but editors are storehouses of stories. They understand the market, and what will appeal to readers. Thus, they can guide the author, helping to bring out his/her voice. As Gates said, "it is the editor's job to help the writer say what he/she wants to say in the best way."
Paolini was skeptical of the wisdom of a beginning writer paying for editorial services, but the other panelists–I won't say they shouted him down, but they were unified in saying that it would be money well spent. Paolini did agree on the worth of an editor, saying an editor "can fix bad writing. They can't fix a bad story." Bottom line: the author has a job, and the editor has a job. Good books result when each person does their job.
McCaffrey talked about "hybrid authors"–authors who write for traditional publishers and do some self-publishing. Here is a good discussion of this type of writer. The panel agreed that the hybrid approach is the best, blending the advantages of self-publishing (speed; flexibility; more profit per sale) with the comfort of traditional publishing (editorial, design, and marketing services; bulk sales; multi-book deals; advances against royalties). More authors are taking this approach, which is new in the history of publishing. According to Weisskopf, the "received wisdom" used to be that, if you self-publish, you've "tainted the waters and will never get a traditional contract." The panel agreed that this is no longer the case.
On traditional contracts: beware the predators. Gates brought up two blog posts by John Scalzi (here and here), who has always been an advocate of authorial self-interest, about Hydra, an imprint of Random House with shockingly bad contract terms. The panel's message: don't be so desperate to publish that you'll sign anything.
All the growth in DragonCon has brought some irritation. At 2:30 on Friday afternoon, the vendor room in the AmericasMart reached capacity and was shut down. I have never experienced that at a convention (I read about it happening a couple of years ago at the Rhode Island Comic-Con). The room was open an hour or so later, I think–I didn't wait around to find out–so it wasn't a disastrous inconvenience. But I did find myself wondering, is there no building in Atlanta large enough to handle DragonCon?
The lines in the hotels were certainly longer than ever. I waited nearly two hours to buy Saturday-only badges for members of my party. (It is useless to buy these in advance because DragonCon mails you a card that you have to redeem on-site for a badge.) There may be no space to do this, but I would love to see registration expanded. Or split into two buildings. Why do one-day badges have to be claimed on site? Why can't they be mailed? One thing is for sure: a single ballroom in the basement of the Sheraton is inadequate for the thousands upon thousands of people who opt for one-day badges.
DragonCon is a study in lines. Walking around the sidewalks, you'll often see a line with no discernible beginning snaking into an unmarked side door. It's like a speakeasy line. If you ask someone what they're waiting for, they respond without confusion, but what if they're wrong? What if the real purpose of the queue has been miscommunicated all the way down, so that someone who thinks they're waiting for William Shatner's photo op is actually in line for the blood bank?
It isn't that hard to form a line, after all. My wife and I did it for Chris Paolini's Sunday autograph session, which was scheduled for 2:30. Jim Butcher had started signing in the same room at 1:00. His line was capped at 1:30, and we knew that people looking for Paolini would start showing up soon. So we stood a few feet behind the last person for Jim Butcher and declared it the Start of the Line. Within minutes, a hundred people were standing behind us, and when a DragonCon staffer came along and legitimized us, I felt like Saul Alinsky.
If you have never been to DragonCon, you need to go. It is not the largest convention in the U.S., but it is unique, being spread across five Atlanta hotels. I have often wondered why it doesn't move to the Georgia International Convention Center or the Georgia World Congress Center. It may need to, especially when attendance reaches 100,000, as I believe it will. But I hope DragonCon doesn't move. I love the atmosphere of hotel-based conventions. There are other hotels in downtown Atlanta, and maybe DragonCon will incorporate those. Whatever happens, I look forward to many more years of attending this convention, which was my first and will always be one of the best.