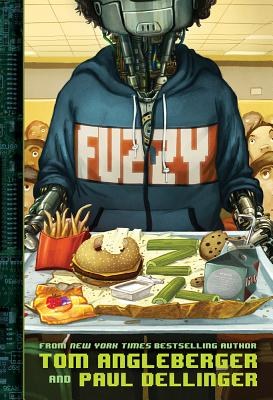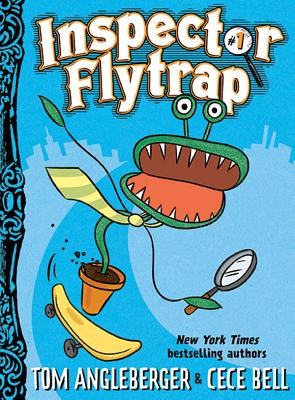 Tom Angleberger appears at Books & Books on Sunday, September 11, 2016 at 2:00 PM to sign his new books FUZZY and INSPECTOR FLYTRAP!
About FUZZY:
From the minds of Tom Angleberger, the New York Times bestselling author of the wildly popular Origami Yoda series, and Paul Dellinger, an adult science-fiction writer, comes a funny middle school story with a memorable robot title character. Reluctant readers and robot lovers in elementary and middle school will enjoy this fast-paced read that shows just how strange a place middle school can be, particularly when the new student is a state-of-the-art robot.
When Max—Maxine Zelaster—befriends her new robot classmate Fuzzy, part of Vanguard One Middle School's new Robot Integration Program, she helps him learn everything he needs to know about surviving middle school—the good, the bad, and the really, really, ugly. Little do they know that surviving seventh grade is going to become a true matter of life and death, because Vanguard has an evil presence at its heart: a digital student evaluation system named BARBARA that might be taking its mission to shape the perfect student to extremes!
With a strong female main character who will appeal to all readers, Tom Angleberger and Paul Dellinger's new novel offers readers a fresh take on robots. Fuzzy will find its place in the emerging category of bestselling books featuring robots, including Jon Scieszka' s Frank Einstein series and James Patterson's House of Robots.
Be sure to check out all of Tom Angleberger's other acclaimed books for middle-grade readers, including Poop Fountain!; The Rat with the Human Face; Horton Halfpott; Fake Mustache; and the bestselling Origami Yoda series: The Strange Case of Origami Yoda, Darth Paper Strikes Back, The Secret of the Fortune Wookiee, Emperor Pickletine Rides the Bus, Princess Labelmaker to the Rescue, and Jabba the Puppet. For younger readers Tom wrote the picture book McToad Mows Tiny Island, illustrated by John Hendrix, and for chapter book readers, Tom wrote the Inspector Flytrap series, illustrated by his wife Cece Bell.
About INSPECTOR FLYTRAP:
From husband-and-wife team Tom Angleberger, creator of the New York Times bestselling Origami Yoda series, and Cece Bell, author/illustrator of the Newbery Honor graphic novel El Deafo, comes the start to a funny and clever illustrated chapter-book series about a mystery-solving Venus flytrap. With easy-to-read language and illustrations on almost every page, this early-chapter-book series is a must for beginning readers.
Inspector Flytrap in the Da Vinci Cold introduces kids to the humorous and wacky world of Inspector Flytrap's Detective Agency, home to the world-renowned solver of BIG DEAL mysteries. The plant detective works tirelessly with his assistant Nina the Goat on his community's unsolved cases. There's no case too big, but there are definitely cases too small for this endearingly self-important plant detective.
Celebrating the disabled yet enabled, the character of Inspector Flytrap is wheeled everywhere (on a skateboard, of course) by his goat sidekick as this mystery-solving duo works on cases such as "The Big Deal Mystery of the Stinky Cookies" and "The Big Deal Mystery of the Missing Rose."
On his first caper, Inspector Flytrap heads to the Art Museum's Secret Lab to discover what important message lies in a mysterious glob on a recently discovered Da Vinci flower painting. The ingenious solution: Da Vinci was allergic to flowers, and the glob is, er, evidence of that ancient sneeze.
Combining wacky humor and a silly cast of characters with adventure, friendship, and mystery, the powerhouse team of Tom Angleberger and Cece Bell have created a uniquely engaging series that is perfect for newly independent readers and fans of Ricky Ricotta, Captain Underpants, and the Galaxy Zack series. Also included in these books are some graphic novel–style pages that will attract reluctant readers.
Books & Books
265 Aragon Ave, Coral Gables, FL 33134
305.442.4408