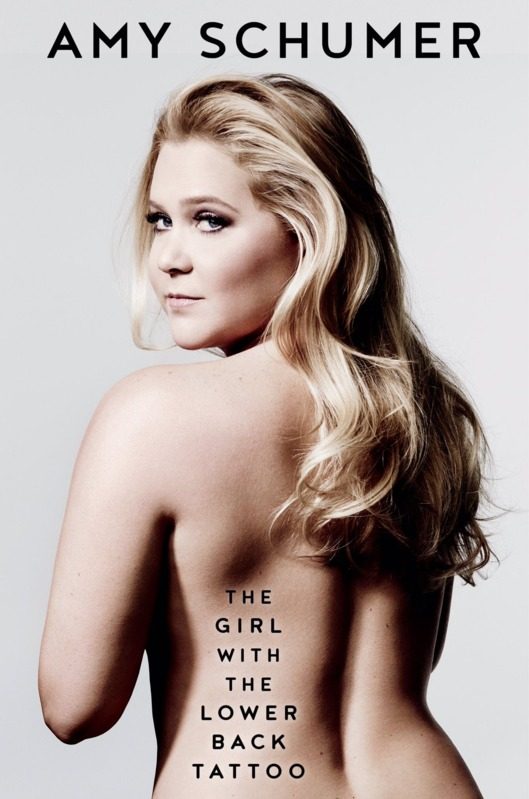 Comedian Amy Schumer appears at Pfeiffer Hall on Saturday, August 20, 2016 at 2:00 PM! Tickets sold via Anderson's Bookshop!
Press Release:
The Emmy Award-winning comedian, actress, writer, and star of "Inside Amy Schumer" and the acclaimed film "Trainwreck" has taken the entertainment world by storm with her winning blend of smart, satirical humor. Now, Amy Schumer has written a refreshingly candid and uproariously funny collection of (extremely) personal and observational essays.
Details:
This is a book signing event only, not a speaking event. Each ticket admits one person and includes one copy of the book. Your ticket number/seat number is your reserved place in the signing line. We'll call you up in groups to head to the signing area to meet Amy and have your book signed.
Here's what you get with each ticket:
Admittance for one person
A copy of the new book, "The Girl With the Lower Back Tattoo" handed to you when you arrive
A reserved place in the signing line to get your book autographed
The opportunity to meet Amy and tell her how much you heart her!
Bragging rights for any friends who don't come with you
Here's what you shouldn't expect:
Personalizations in your book
A photo (sorry)
An autograph in the book that you bought elsewhere
An autograph on anything else, including memorabilia and your leg
A comedy show
Her phone number
The seat number is actually your assigned place in the signing line. There are no assigned seats for this event.
Everyone entering the event will be screened with a metal detector and no bags will be allowed in the event. To help make this process as smooth as possible, please leave bags, knapsacks, metal jewelry, belts and metallic items at home. Please just grab your keys, wallet and phone and leave everything else at home.
See you there!
PLEASE NOTE that this event follows the author's and publisher's wishes and may mean limits on photos and the number of signed or personalized books. Anderson's Bookshop is not responsible for changes made by the author to the guidelines prior to or during the event. Your understanding is appreciated.
Tickets are non-refundable. If you miss the event, in order to receive your book you will need to contact us within 30 days of the event.
Pfeiffer Hall
30 N Brainard St, Naperville, IL 60540
(630) 637-7569