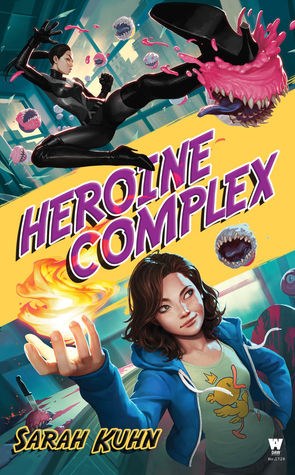 Author Sarah Kuhn appears in conversation with Amber Benson and Seanan McGuire at Powell's City of Books on Tuesday, July 12, 2016 at 7:00 PM!
Press Release:
Being a superheroine is hard. Working for one is even harder. Evie Tanaka is the put-upon personal assistant to Aveda Jupiter, her childhood best friend and San Francisco's most beloved superheroine. She's great at her job: blending into the background, handling her boss's epic diva tantrums, and getting demon blood out of leather pants. Unfortunately, she's not nearly as together when it comes to running her own life or standing up for herself. But everything changes when Evie's forced to pose as her glamorous boss for one night, and her darkest secret comes out: she has powers, too.
Sarah Kuhn's Heroine Complex (Daw) is the first book in a new trilogy that takes the superhero mythos and turns it on its ear. Kuhn will be joined for a panel discussion by Amber Benson, author of The Last Dream Keeper, and Seanan McGuire, author of Every Heart a Doorway.
Powell's City of Books
3415 SW Cedar Hills Blvd. Beaverton, OR 97005
503-228-465