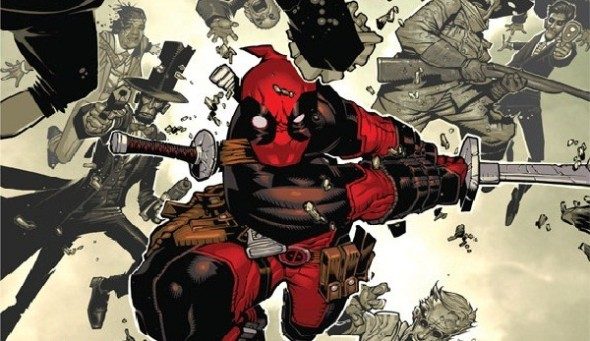 Comedian/writer Brian Posehn (Deadpool, The Last Christmas) appears at Summit Sports, Comics & Games on Thursday June 23rd  at 5:00 PM to sign your stuff prior to his show at CS3.
No cost. You can bring your books that you want signed or books will be available for purchase.
Brian co-starred in Universal's feature, The Five-Year Engagement, directed by Nick Stoller and produced by Judd Apatow and in the popular Canadian indie comedy, Lloyd the Conqueror. In the last year he has done guest spots on the sitcoms, The Big Bang Theory, Guys With Kids, and Anger Management. He also starred for three seasons in Comedy Central's popular show, The Sarah Silverman Program, and toured as one of the original members of the Comedians of Comedy.
Besides writing and performing on HBO's acclaimed Mr. Show, he has appeared in sitcoms such as Just Shoot Me, Seinfeld, NewsRadio, Californication, Everybody Loves Raymond and Friends. He also has an extensive resume in voice-acting including Surf's Up, Aqua Teen Hunger Force, Adventure Time, Metalocalypse, Bobs Burgers, Mission Hill and American Dad.
Summit Sports, Comics & Games
4240 W Jefferson Blvd, Fort Wayne, IN 46804
(260) 436-2719