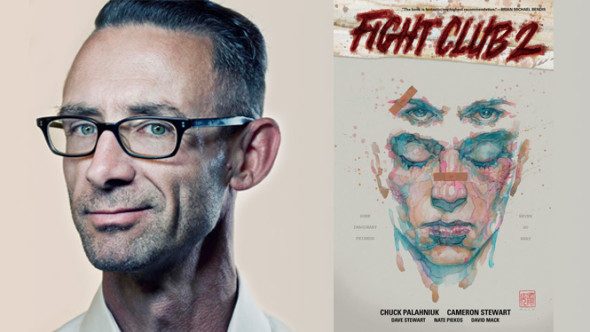 Author Chuck Palahniuk presents Fight Club 2 for a signing only event at Garden District Book Shop on Monday, July 11, 2016 at 5:00 PM! Tickets available at the link.
Press Release:
New York Times best-selling novelist Chuck Palahniuk and acclaimed artist Cameron Stewart (with cover art by legendary artist David Mack) have collaborated for one of the most highly anticipated comic book and literary event of 2016… the return of Tyler Durden. Ten years after starting Project Mayhem, Tyler Durden lives a mundane life. A kid, a wife. Pills to keep his destiny at bay. But it won't last long, the wife has seen to that. He's back where he started, but this go-round he's got more at stake than his own life. The time has arrived . . . Rize or Die.
Please note:
This FIGHT CLUB 2 appearance is a signing ONLY. Chuck will not be performing or reading at this event.
This is a ticketed event, and each ticket will include a copy of the Fight Club 2 ($29.95).
Tickets must be purchased in advance in order to join the signing line. One ticket admits only one person into the signing line, no exceptions.
In addition to Fight Club 2, Chuck will sign TWO other items only (a piece of memorabilia or book).
Chuck will happily pose for photos with fans.
Line formation will begin at 4:00 PM. People will be allowed in line according to the group number on their ticket (A, B, C, etc.) Only 1 group at a time will be allowed into the building starting with group A.
Garden District Book Shop
2727 Prytania St, New Orleans, LA 70130
(504) 895-2266