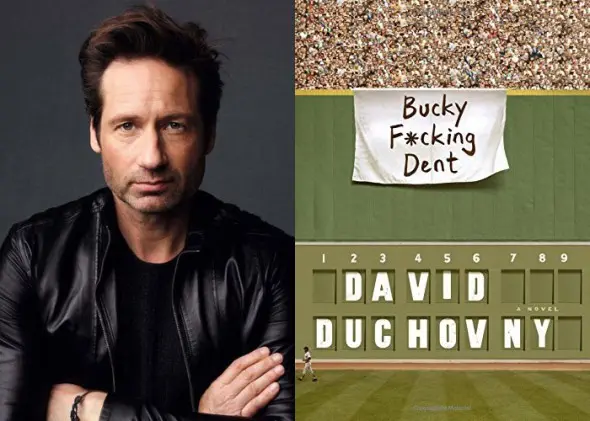 David Duchovny (X-Files, Aquarius, Californication) appears at Barnes & Noble to sign BUCKY F*CKING DENT on Wednesday, June 22, 2016 at 7:00 PM!
David Duchovny's richly drawn Bucky F*cking Dent is a story of the bond between fathers and sons, Yankee fans and the Fenway faithful, and grapples with the urgent need to find our story in an age of irony and artifice. Culminating in that fateful moment in October of '78 when the meek Bucky Dent hit his way into baseball history with the unlikeliest of home runs, this tragicomic novel demonstrates that life truly belongs to the losers–that the long shots are the ones worth betting on.
Bucky F*cking Dent is a singular tale that brims with the hilarity, poignancy, and profound solitude of modern life.
Join David Duchovny for this Special Event when he reads, discusses and signs his latest novel Bucky F*cking Dent
This is a wristbanded event.
A wristband will be issued to customers who purchase
Bucky F*cking Dent from Barnes & Noble at The Grove beginning June 22nd at 9am
• Limit 1 wristband per book
Barnes & Noble – The Grove
189 The Grove Dr, Ste K 30, Los Angeles, California 90036
(323) 525-0270