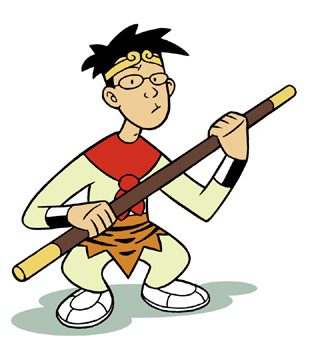 Cartoonist Gene Luen Yang appears at the Alberta Rose Theatre on Thursday, April 28, 2016 at 7:00 PM!
Press Release:
Gene Luen Yang, recently appointed the National Ambassador for Young People's Literature, began making comics and graphic novels over 15 years ago. In 2006, his book American Born Chinese became the first graphic novel to be nominated for a National Book Award and the first to win the American Library Association's Printz Award. It also won an Eisner Award for Best Graphic Album – New. Boxers & Saints, his two-volume graphic novel about the Boxer Rebellion, was published in 2013. It was nominated for a National Book Award and won the L.A. Times Book Prize. Yang has done a number of other comics, including Dark Horse Comics' continuation of the popular Nickelodeon cartoon Avatar: The Last Airbender and DC Comics' Superman. And his newest book, Secret Coders, has been described in Wired Magazine as "like Harry Potter, but with computers instead of wands."
Gene Luen Yang's visit is made possible by gifts to The Library Foundation, a local nonprofit dedicated to our library's leadership, innovation and reach through private support.
Alberta Rose Theatre
3000 NE Alberta St, Portland, OR 97211
(503) 719-6055