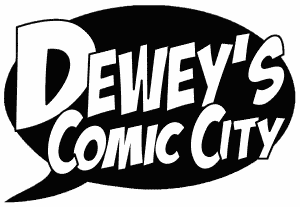 Local creators Idan Knafo and Marki Wolfson appear at Dewey's Comic City on Saturday April 9th from noon till 3:00 PM!
Idan and Marki are two extremely talented and exciting Kubert School students and we're really happy to be have them here drawing at our store!
They'll be providing FREE SKETCHES during their appearance as well as accepting commissions for more detailed work.
SPECIAL! All blank sketches covers priced $1 OFF during the appearance!
Dewey's Comic City
13 Park Avenue, Madison, NJ 07940
(973) 593-0042