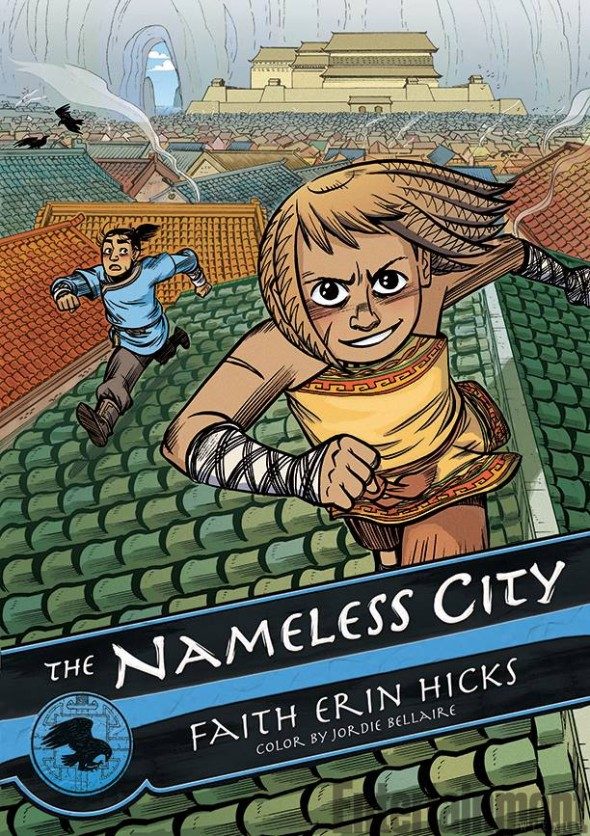 Cartoonist Faith Erin Hicks appears at Politics & Prose on Monday, April 4, 2016 at 10:30 AM!
In Hicks's latest graphic novel, a sprawling metropolis is known only as The Nameless City to its denizens; its advantageous position in the only passage between the mountains and the ocean has subjected it to countless invasions over the years, and its name has changed with each one. Rat, an orphaned street child who has only known life within The Nameless City's limits, is predisposed to hate Kaidu, a member of the Dao, the most recent people to rule the City. It turns out, however, that Kaidu is nothing like the other Dao who have come to the City for military training; preferring books to guns, he is almost as out of place among his own people as Rat herself is. As an unlikely friendship forms between them, they begin to envision a future in which their two worlds come together in a single, peaceful civilization.
Faith Erin Hicks is a writer and artist in Vancouver, British Columbia. Her graphic novels include Zombies Calling, The War at Ellsmere, Brain Camp (with Susan Kim and Laurence Klavan), Friends with Boys, Nothing Can Possibly Go Wrong (with Prudence Shen), the Bigfoot Boy series (with J. Torres), The Last of Us: American Dreams (with Neil Druckmann), the Eisner Award-winning The Adventures of Superhero Girl, and the Nameless City series.
Politics & Prose
5015 Connecticut Ave NW, Washington, DC 20008
202-364-1919