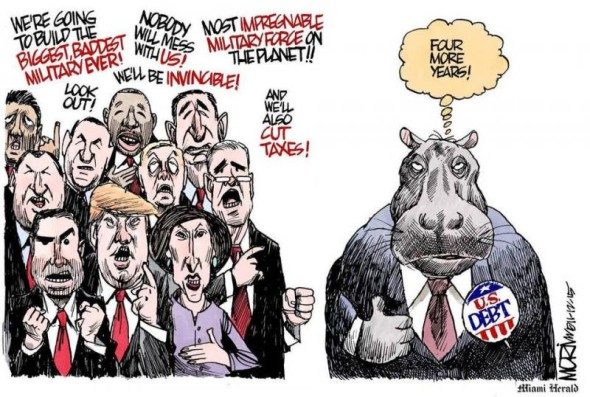 Jim Morin, Joel Pett, Steve Benson, Ann Telnaes, and Paul Szep appear at Books & Books on Friday, March 11, 2016 at 6:30 PM!
Press Release:
In celebration of the Pulitzer Prize centennial year, and in the lead-up to election 2016, five Prize-winning editorial cartoonists will be in Miami on March 11 and 12 to discuss and illustrate the provocative art of editorial cartooning. Political cartoons serve to catalyze debate and examine issues through critical commentary; it has been said that editorial cartoonists throw the first punch in the barroom of democracy and then stand back and watch everyone else join in.
Jim Morin of the Miami Herald will join Joel Pett of the Lexington Herald Leader, Steve Benson of the Arizona Republic, Ann Telnaes of The Washington Post and Paul Szep, formerly of the Boston Globe, in a panel discussion followed by live 'tooning on the upcoming election, inspired by the "passions and interest of the masses" – in this case, the audience.
Sponsored by McClatchy Foundation, the Miami Herald, WLRN, Miami Dade College, Books & Books, and encouraged by the Pulitzer Prizes.
Books & Books
265 Aragon Ave, Coral Gables, FL 33134
305.442.4408