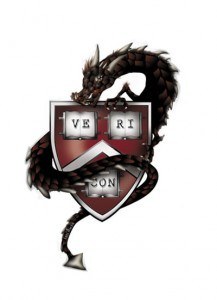 Press Release:
Harvard Book Store is pleased to host book signings (open to all!) with this year's featured authors at Harvard University's Vericon XVI.
Vericon is an annual science fiction, fantasy, and speculative fiction convention, featuring awesome events like book signings, movie screenings, and author panels. Past guests have included George R.R. Martin, Patrick Rothfuss, and Tamora Pierce. This year's guests include Ann Leckie, Seth Dickinson, Fran Wilde, Greer Gilman, Pamela Dean, Jo Walton, and Wesley Chu. Learn more at vericon.org.
Vericon XVI will run from Friday, March 18th to Sunday, March 20th. Events usually go from 10 in the morning until 8 at night, though this varies throughout the weekend.
Most events take place at Sever Hall or Lowell Lecture hall, with book signings here at Harvard Book Store. Signings will take place on Saturday March 19, 2016. Books for the signing will be available for purchase at Harvard Book Store all day Saturday.
Signing Schedule:
1:00-2:00: Ann Leckie
1:45-2:15: Seth Dickinson & Fran Wilde
2:30-3:00: Greer Gilman & Pamela Dean
3:15-3:45: Jo Walton & Wesley Chu
Harvard Book Store
1256 Massachusetts Ave., Cambridge, MA 02138
(617) 661-1515