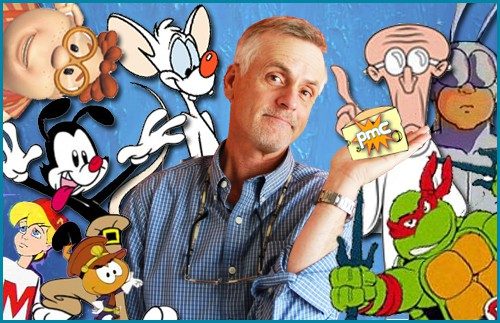 Voice actor Rob Paulsen leads an acting workshop on Saturday January 23, 2016 from noon till 4:00pm!
Rob Paulsen is one of the most sought-after and experienced voice actors in the business — from his iconic roles as Yakko and Pinky from "Animaniacs," Carl Wheezer from "Jimmy Neutron," Donatello and Raphael from two different generations of "Teenage Mutant Ninja Turtles," and hundreds more, Rob is a pro in every sense of the word. This four hour workshop will give you a chance to listen to Rob talk about his experiences in the voice over world and the rare opportunity to ask him questions to help you learn about what it takes to make it doing voices for a living!
Tickets are available now $100 All Ages
About Rob Paulsen:
One of the most acclaimed and in-demand voice actors out there, with over 2,000 animated half-hours to his credit and 1000 commercial spots, Rob Paulsen is familiar to many as the voice of Pinky from Pinky and the Brain (for which he won a Daytime Emmy in 1999 for Outstanding Performer in an Animated Program, and back to back Annie awards in 1997 and 1998); Yakko and Dr. Scratch 'n' Sniff from Animaniacs; Arthur from The Tick; Raphael from Teenage Mutant Ninja Turtles; Jack Fenton in Danny Phantom; Carl Wheezer in Jimmy Neutron: Boy Genius; the title role in Mighty Max; Bobble in the Tinkerbell series; and the title role in The Mask. On camera, he's appeared in the films Body Double, Stewardess School, Eyes of Fire, The Perfect Match and Warlocked. TV work includes MacGyver and St. Elsewhere. Rob's new weekly podcast, Talkin' Toons with Rob Paulsen, is available on iTunes. Check out his website at www.robpaulsenlive.com
Presented as part of SF Sketchfest.
PianoFight Second Stage
144 Taylor Street, San Francisco, CA 94102