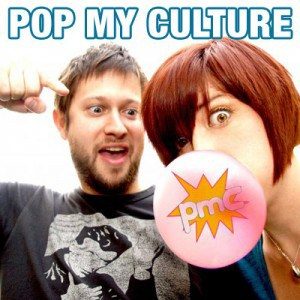 Special guest Fred Willard joins hosts Cole Stratton and Vanessa Ragland at the Eureka Theatre on Sunday, January 10, 2016 from 12:30pm – 2:00pm!
Press Release:
Pop My Culture is a weekly-ish podcast hosted by comedic actors and improvisers Cole Stratton and Vanessa Ragland. Join these two entertainment nerds and their special guests as they discuss movies, music, television, celebrity gossip, etc. without all those pesky "serious" topics like politics, religion and the environment. I mean, you can tune into Fresh Air for that. We'll just tackle the trivial watercooler stuff, ok?
Joining Vanessa and Cole for a live recording at SF Sketchfest is a very special guest — legendary comedian and actor Fred Willard ("Waiting For Guffman," "Best In Show," "Fernwood2Night," and countless others)!
With over a million downloads, Pop My Culture has been named the #2 Best Comedy Podcast of the Moment by Rolling Stone, and has appeared on Best lists by Paste Magazine, IFC.com and Mashable.com. It's part of the Nerdist network of shows. Past guests include Drew Carey, "Weird Al" Yankovic, Cary Elwes, Patton Oswalt, Bob Odenkirk, Rachel Dratch, Laraine Newman, Jonathan Silverman, Reginald VelJohnson, Jodie Sweetin and many more.
Tickets are available at the link!
Presented as part of SF Sketchfest.
Eureka Theatre
215 Jackson Street San Francisco, CA 94111
415-788-SHOW (7469)