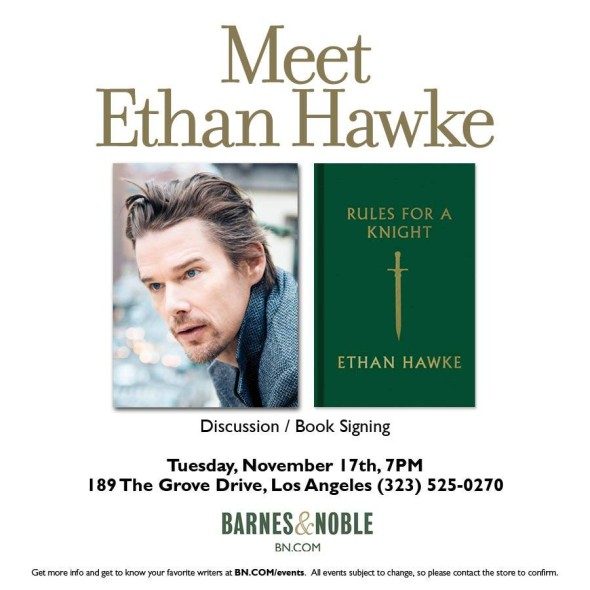 Actor/writer Ethan Hawke appears at Barnes & Noble on Tuesday, November 17, 2015 at 7:00 PM to sign his new book RULES FOR A KNIGHT!
A knight, fearing he may not return from battle, writes a letter to his children in an attempt to leave a record of all he knows. In a series of ruminations on solitude, humility, forgiveness, honesty, courage, grace, pride, and patience, he draws on the ancient teachings of Eastern and Western philosophy, and on the great spiritual and political writings of our time. His intent: to give his children a compass for a journey they will have to make alone, a short guide to what gives life meaning and beauty.
This is a wristbanded event.
A wristband will be issued to customers who purchase
RULES FOR A KNIGHT at Barnes & Noble at The Grove beginning November 17th at 9am
Limit 1 wristband per book
Barnes & Noble – The Grove
189 The Grove Dr, Los Angeles, CA 90036
(323) 525-0270