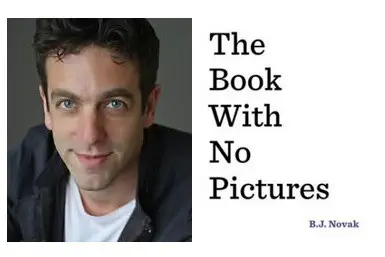 Comedian, actor and writer B.J. Novak (The Office, The Mindy Project, Amazing Spider-Man 2) appears at the Strand Book Store on Saturday, November 21, 2015 at 2:00 PM!
Press Release:
Grownups may know B.J. Novak from his deadpan wit and biting satire (as shown in One More Thing as well as onscreen in The Office and The Mindy Project), but don't let them fool you–this one's for the kids. B.J. will be in the Strand's children's department to read his hilarious Book With No Pictures, all the way through–no matter what it makes him say!
Buy a copy of The Book With No Pictures to attend this event. Please note that payment is required for all online event orders at the time of checkout. The event will be located in the Strand's 2nd floor children's department at our store at 828 Broadway at 12th Street.
Strand Book Store
828 Broadway, New York, NY, 10003-4805
(212) 473-1452