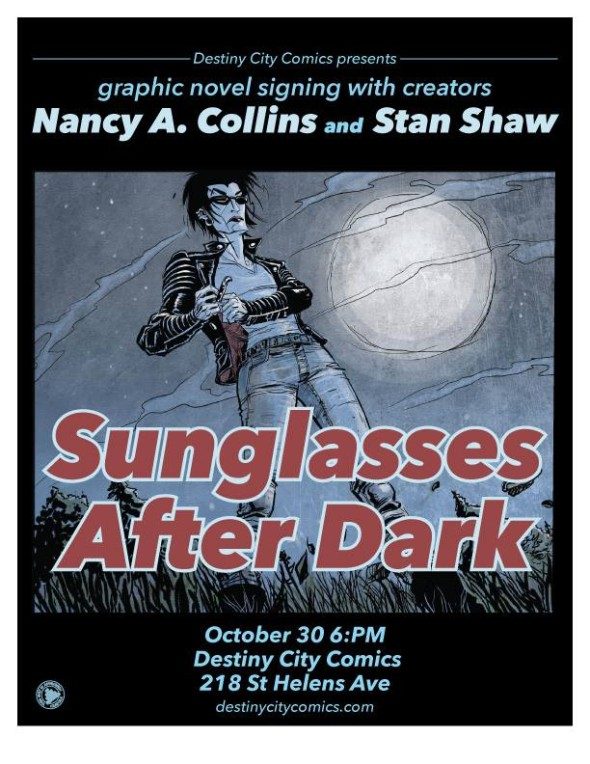 Meet the authors of Sunglasses After Dark starring Sonja Blue, Nancy A. Collins (Vampirella, Swords of Sorrow) and Stan Shaw (Tacoma Playing Cards Red Deck) at Destiny City Comics on Friday, October 30, 2015 at 6:00 PM. A special pre-Jet City Comic Show appearance one night before the main festivities and Halloween ComicFest, a free comic book day event here at the shop.
If you're 21+, be sure to check out the Drink 'N Draw event two doors down at the Harmon Tap Room starting at 7:00 pm on Oct. 30. More details at the link…
Advance tickets to the Jet City Comic Show available at Destiny City Comics. $10 for one day $18 for both.
Destiny City Comics
218 St Helens Ave, Tacoma, WA 98402
(253) 234-7112