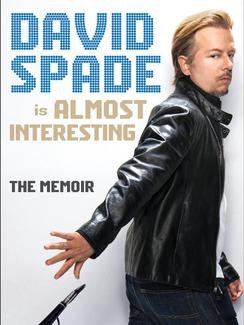 David Spade (Saturday Night Live, Joe Dirt, Tommy Boy) appears at Barnes & Noble on Monday October 26, 2015 at 7:00 PM! The stand-up comedian, actor, writer, musician and television personality will sign his book: David Spade is Almost Interesting: The Memoir.
Special Instructions
Proof of purchase from a Barnes & Noble retail location or BN.com must be provided for event attendance and priority seating.
Barnes & Noble – Union Square
33 East 17th Street, New York, NY 10003
212-253-0810