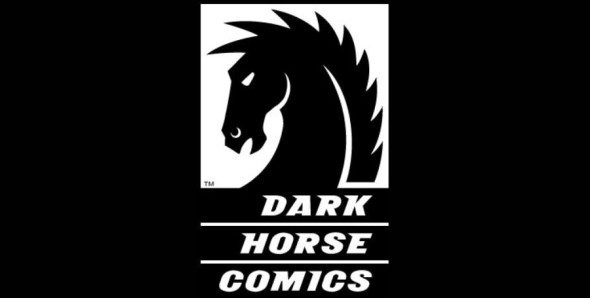 Press Release:
It's here! New York Comic Con 2015 is upon us, and Dark Horse Comics is delivering a full slate of signings from your favorite creators!
DARK HORSE COMICS | NEW YORK COMIC CON 2015 | BOOTH #1636
SIGNING SCHEDULE
All creators signing in our booth offer their autographs for FREE. FREE prints, comics, or posters are provided for all of our signings (while supplies last). You may purchase or bring items to be signed; however, we may restrict the type or number of items to be signed as necessary.
Some signings require a wristband for entry, as noted on the schedule. Drawings for wristbands for these events will begin at show opening the day before and day of each signing. Come to the Dark Horse booth early for your best chance to join these events.
Lines may also be closed for other signings due to crowding or time restrictions.
We have two signing stages, denoted by the art on each stage. The location of each signing is indicated by the following abbreviations:
HB = Hellboy Signing Stage
FC = Fight Club 2 Signing Stage
All events are subject to change. Some restrictions apply. Please see Dark Horse Comics staff if you have questions.  
THURSDAY, OCTOBER 8
11:30 a.m.–12:45 p.m. HB EI8HT NYCC 2015 EXCLUSIVE HARDCOVER: Mike Johnson, Rafael Albuquerque
                                      FIGHT CLUB 2 #1 NYCC 2015 EXCLUSIVE VARIANT COVER: Rafael Albuquerque
12:00 p.m.–1:15 p.m. FC THE FIFTH BEATLE: Vivek J. Tiwary
1:00 p.m.–2:15 p.m. HB REALMS: THE ROLEPLAYING GAME ART OF TONY DITERLIZZI: Tony DiTerlizzi
1:30 p.m.–2:15 p.m. FC KINGSWAY WEST: Mirko Colak
2:30 p.m.–3:15 p.m. HB JOE GOLEM, BALTIMORE: Christopher Golden
2:30 p.m.–3:45 p.m. FC ARCHIE VS. PREDATOR: Alex de Campi
3:30 p.m.–4:15 p.m. HB THE NEW DEAL: Jonathan Case
4:00 p.m.–5:15 p.m. FC NANJING: THE BURNING CITY: Ethan Young
4:30 p.m.–5:15 p.m. HB THE PAYBACKS: Donny Cates, Eliot Rahal
5:30 p.m.–6:15 p.m. FC FIGHT CLUB 2, KABUKI: David Mack
6:00 p.m.–7:00 p.m.       HB PROJECT TO BE ANNOUNCED at the "Dark Horse Creators: Crafting the Original Story" Panel
(Thursday, October 8, 12:15 p.m.-1:15 p.m., Room 1A18)
FRIDAY, OCTOBER 9
10:00 a.m.–10:45 a.m. HB BARB WIRE: Adam Hughes
10:30 AM – 11:15 AM  FC LEAVING MEGALOPOLIS, SURVIVING MEGALOPOLIS:  Jim Calafiore
11:30 a.m.–12:15 p.m.   HB DRAGON AGE: Greg Rucka
11:30 a.m.–12:15 p.m.   FC LARP!: Marlin Shoop
12:30 p.m.–1:15 p.m. HB HALO: Sparth
12:30 p.m.–1:15 p.m. FC THE MASSIVE, THE MASSIVE: NINTH WAVE: Brian Wood, Garry Brown
1:30 p.m.–2:15 p.m. HB CALL OF DUTY: BLACK OPS III: Larry Hama
1:30 p.m.–2:15 p.m. FC DEPT. H, PAST AWAYS, NEW MGMT #1 (MIND MGMT #36) #1 EXCLUSIVE NYCC 2015 VARIANT COVER: Matt Kindt
2:30 p.m.–3:45 p.m. HB PROJECT TO BE ANNOUNCED at the "Dark Horse: Classified" Panel 
(Friday, October 9, 11:00 a.m. – 12:00 p.m., Room 1A21)
4:00 p.m.–5:45 p.m. HB BUFFY THE VAMPIRE SLAYER: Scott Fischer
4:00 p.m.–4:45 p.m FC POWER CUBED: Aaron Lopresti
5:00 p.m.–5:45 p.m. FC NANJING: THE BURNING CITY: Ethan Young
6:00 p.m.–7:00 p.m. HB ABE SAPIEN: Max Fiumara, Sebastián Fiumara
6:00 p.m.–7:00 p.m. FC GRINDHOUSE, CREEPY: Alex de Campi
                                       FINDER, BAD HOUSES: Carla Speed McNeil
SATURDAY, OCTOBER 10
10:30 a.m.-11:45 a.m. FC EI8HT NYCC 2015 EXCLUSIVE HARDCOVER: Mike Johnson, Rafael Albuquerque
                                          FIGHT CLUB 2 NYCC 2015 EXCLUSIVE VARIANT COVER: Rafael Albuquerque
11:00 a.m.–11:45 a.m. HB THE BIG GUY AND RUSTY THE BOY ROBOT, THE SHAOLIN COWBOY: Geof Darrow
12:00 p.m.–12:45 p.m. HB DRAGON AGE: Mike Laidlaw, Daniel Kading, Jacques Lebrun
12:00 p.m.–12:45 p.m. FC THE ELTINGVILLE CLUB: Evan Dorkin
1:00 p.m.–1:45 p.m. HB TWO BROTHERS: Gabriel Bá, Fábio Moon
1:00 p.m.–1:45 p.m. FC REBELS: Brian Wood, Andrea Mutti
2:00 p.m.–2:45 p.m. FC BOWERY BOYS: Cory Levine
2:00 p.m.–2:45 p.m. HB COLDER, THE ORDER OF THE FORGE, PROMETHEUS: FIRE AND STONE
CONVENTION EXCLUSIVE SLIPCASE: Juan Ferreyra 
3:00 p.m.–3:45 p.m. HB MASS EFFECT: Mike Gamble, Chris Wynn
3:00 p.m.–3:45 p.m. FC EVE: VALKYRIE: Brian Wood
4:00 p.m.–4:45 p.m. HB SIN CITY: Frank Miller *Wristband-only event (Wristbands distributed from the Dark Horse Comics booth by drawing at show opening on Friday and Saturday. Signing limited to a free poster that will be provided and one other comic, book, or piece of memorabilia. Some restrictions may apply.)
5:00 p.m.–5:45 p.m. HB ITTY BITTY HELLBOY, AW YEAH COMICS: Art Baltazar, Franco
                                      THE GOONIES NYCC LIMITED EDITION PRINT: Art Baltazar
5:00 p.m.–6:30 p.m. FC ZODIAC STARFORCE: Kevin Panetta
6:00 p.m.–7:00 p.m. HB BUFFY THE VAMPIRE SLAYER, ANGEL & FAITH: Rebekah Isaacs, Will Conrad, Scott Fischer
SUNDAY, OCTOBER 11
11:00 a.m.–11:45 a.m. HB THE PAYBACKS: Donny Cates, Eliot Rahal
11:00 a.m.-11:45 a.m.  FC  MIRROR'S EDGE: Robert Sammelin         
12:00 p.m.–2:00 p.m. HB PROJECT TO BE ANNOUNCED at the "Dark Horse: Classified" Panel
(Friday, October 9, 11:00 a.m. – 12:00 p.m., Room 1A21)
1:00 p.m.–1:45 p.m. FC PROJECT TO BE ANNOUNCED at the "Dark Horse All-Ages: Comics Are for Everyone!" Panel
(Saturday, October 10, 2:00 p.m.-3:00 p.m., Room 1C02)