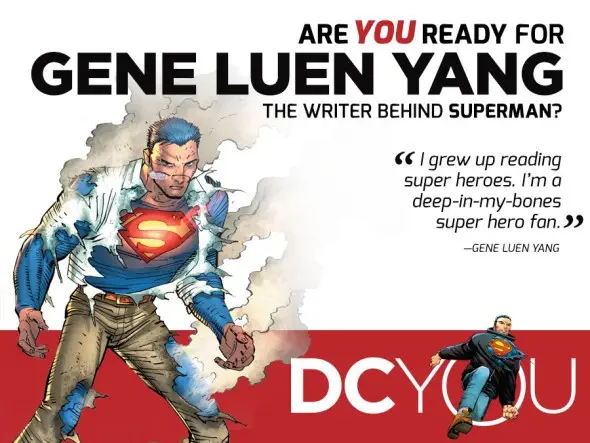 Meet award-winning comic book writer, Gene Luen Yang, at Alter Ego Comics on Wednesday, October 7th from 3:00 – 5:00 PM.
Yang is the current writer of Superman for DC Comics (beginning with issue #41) as well as Avatar: The Last Airbender from Dark Horse Comics.
In 2006, Yang published American Born Chinese. It became the first graphic novel to be nominated for a National Book Award and the first to win the American Library Association's Printz Award. It also won an Eisner Award for Best Graphic Album.
His latest creator owned comic is Secret Coders, a wildly entertaining new series that combines logic puzzles and basic programming instruction with a page-turning mystery plot!
Alter Ego Comics
230 N. Main Street, Lima, OH 45801
(419) 224-6700