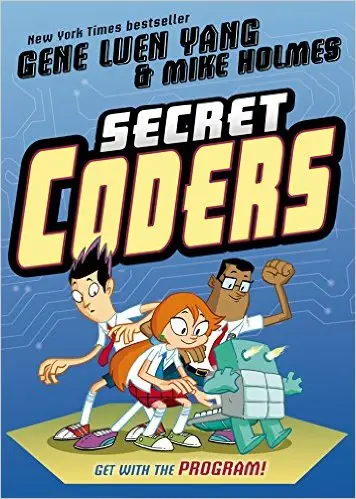 Gene Luen Yang appears at Austin Books & Comics on Thursday, October 1st from 4:00 to 7:00 pm in support of his new book, Secret Coders!
Join us in greeting the two-time National Book Award nominee, and the current writer of the Dark Horse continuation of Nickelodeon's Avatar: The Last Airbender and DC Comics' Superman!
About Secret Coders:
The debut volume in the new graphic novel series by Gene Luen Yang! Welcome to Stately Academy, a school which is just crawling with mysteries to be solved! The founder of the school left many clues and puzzles to challenge his enterprising students. Using their wits and their growing prowess with coding, Hopper and her friend Eni are going to solve the mystery of Stately Academy no matter what it takes!
Austin Books & Comics
5002 N. Lamar Blvd, Austin, TX 78751
(512) 454-4197