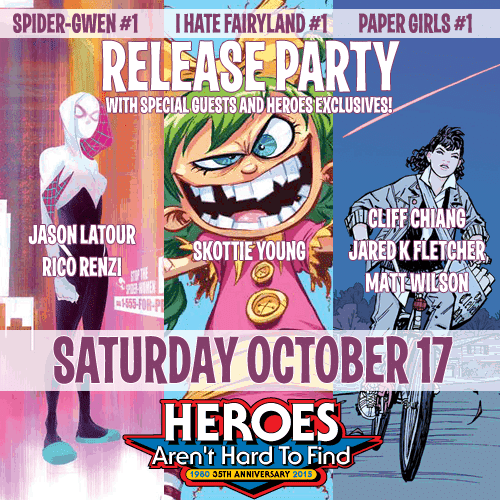 Jason Latour, Cliff Chiang, Rico Renzi, and Jared K. Fletcher appear at Heroes Aren't Hard To Find on Saturday, October 17, 2015 to sign the debut issues of SPIDER-GWEN #1 and PAPER GIRLS #1!
JUST ADDED:
Skottie Young will also be joining us to celebrate the release of I HATE FAIRYLAND #1!
Please note: Spider-Gwen artist Robbi Rodriguez and colorist Matt Wilson have had to cancel their appearances at this signing.
Heroes Aren't Hard To Find
1957 E 7th Street, Charlotte, NC 28204
(704) 375-7462