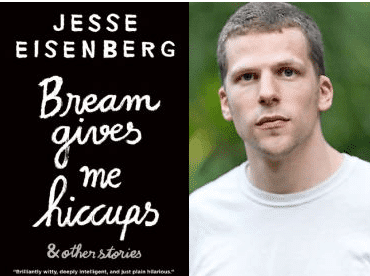 Jesse Eisenberg (The Social Network, The End of the Tour, Batman v Superman) appears at Barnes & Noble in conversation with author Teddy Wayne on Thursday September 24, 2015 at 7:00 PM. A signing of his new book BREAM GIVES ME HICCUPS will follow.
Special Instructions
Proof of purchase from a Barnes & Noble retail location or BN.com must be provided to receive a wristband. Jesse will personalize with a name only. He will pose for photos and will sign backlist copies of his plays with purchase of Bream Gives Me Hiccups. No DVDs or other memorabilia please.
Barnes & Noble – Union Square
33 East 17th Street, New York, NY 10003
212-253-0810