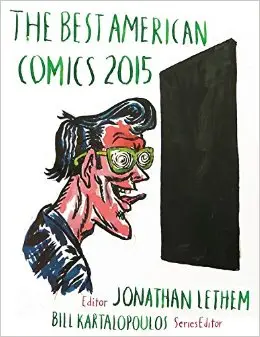 Press Release:
Best American Comics series editor Bill Kartalopoulos leads a dynamic, fun panel with selected artists from the Best American Comics 2015 anthology at the Strand Book Store on Tuesday, October 6, 2015 at 7:00 PM!
Joining Bill are the longtime New Yorker artist Roz Chast, graphic memoirist of Lucky fame Gabrielle Bell, and the experimental frame-changer Blaise Larmee for a fascinating look at some of the work that went into the past year in words and pictures.
Please purchase a copy of Best American Comics or a $15 gift card in order to attend this event.
Strand Book Store
828 Broadway, New York, NY, 10003-4805
(212) 473-1452