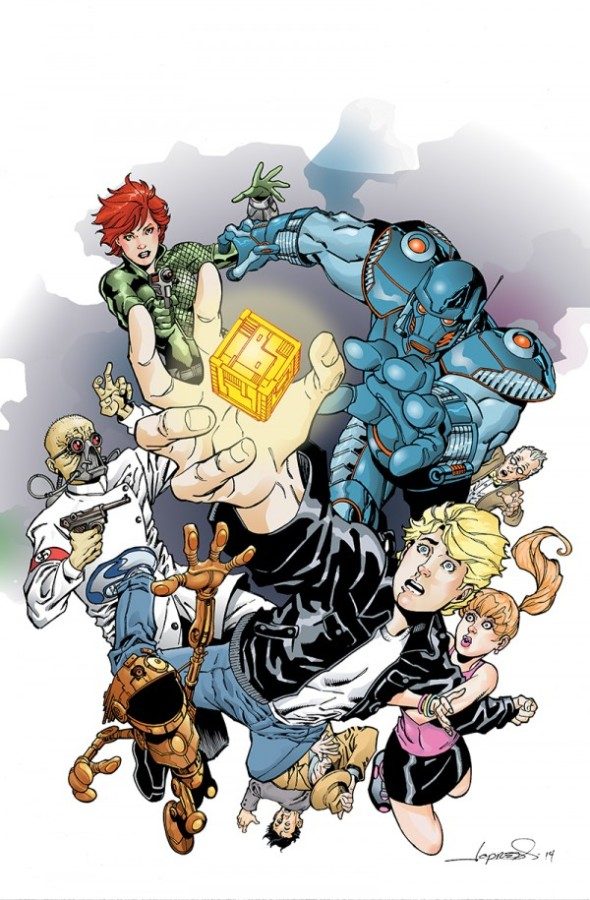 Press Release:
Bedrock City Comics is excited to welcome Power Cubed writer, author, and cover artist Aaron Lopresti to our Westheimer location on Saturday, September 26, 2015 from 1:00 – 6:00 PM.
Lopresti has worked on a wide variety of characters including: Spider-Man, X-Men, The Hulk, The Avengers, Batman, Plastic Man, Green Lantern, Superboy, Xena, Star Trek, Gen 13, Mystic, and the self published Atomic Toybox (just to name a few).
Aaron will provide quick head shots for $10.00 and will have prints and sketchbooks to sell too.
Read on to get the details on Aaron Lopresti's remarkable Power Cubed first issue:
POWER CUBED #1 (OF 4)
DARK HORSE COMICS
(W/A/CA) Aaron Lopresti
What if you had a piece of technology that created anything you could possibly want, and all you had to do was imagine it? What would you wish for? For Kenny Logan, his first wish is to survive his eighteenth birthday! His unique matter-reinterpreting device has attracted the attention of a bumbling Nazi scientist with plans for world domination and an elite government agent who is hell bent on acquiring the device to stop an alien invasion at any cost. Aaron Lopresti delivers a comical coming-of-age tale in a fantastic sci-fi universe!
Aaron is also currently writing and drawing the up coming Metamorpho series for DC and is probably best known for his work on Wonder Woman, Justice League International, Ms. Marvel, Planet Hulk and most recently DC's Convergence.
Bedrock City Comic Co.
6516 Westheimer, Suite D, Houston, TX 77057
(713) 780-0675