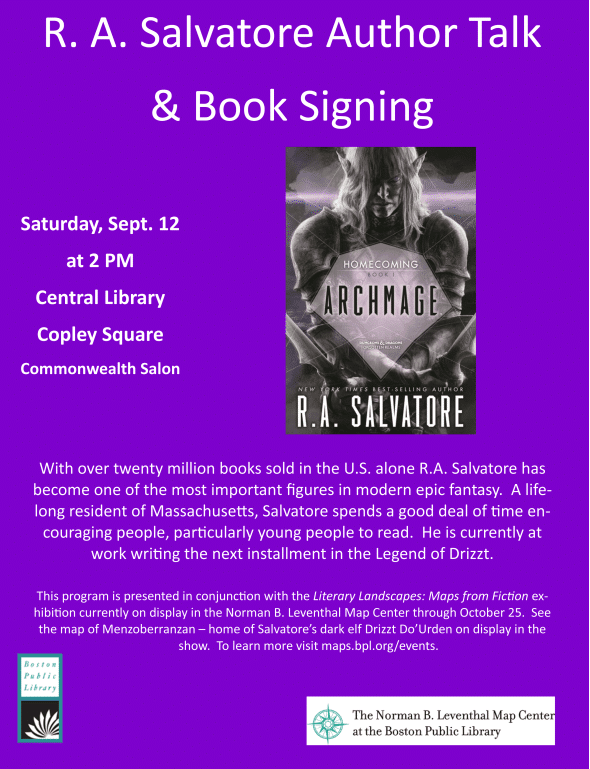 R. A. Salvatore appears at the Boston Public Library on Saturday, September 12th from 2:00 – 3:00 p.m.
Press Release:
Modern epic fantasy author R. A. Salvatore discusses the process of world building and explores the role of geography and maps in fantasy literature. Salvatore's first published novel The Crystal Shard became the first volume of the acclaimed Icewind Dale Trilogy. Since that time, he has published numerous novels for each of his signature multi-volume series, including The Dark Elf Trilogy, Paths of Darkness, The Hunter's Blades Trilogy, and The Cleric Quintet. His latest novel Archmage is the first book in his new Homecoming series.
A book sale and author signing will immediately follow the talk. This program is presented in conjunction with the Literary Landscapes: Maps from Fiction exhibition currently on display in the Norman B. Leventhal Map Center through October 25.
Boston Public Library – Commonwealth Salon
700 Boylston Street, Boston, MA 02116