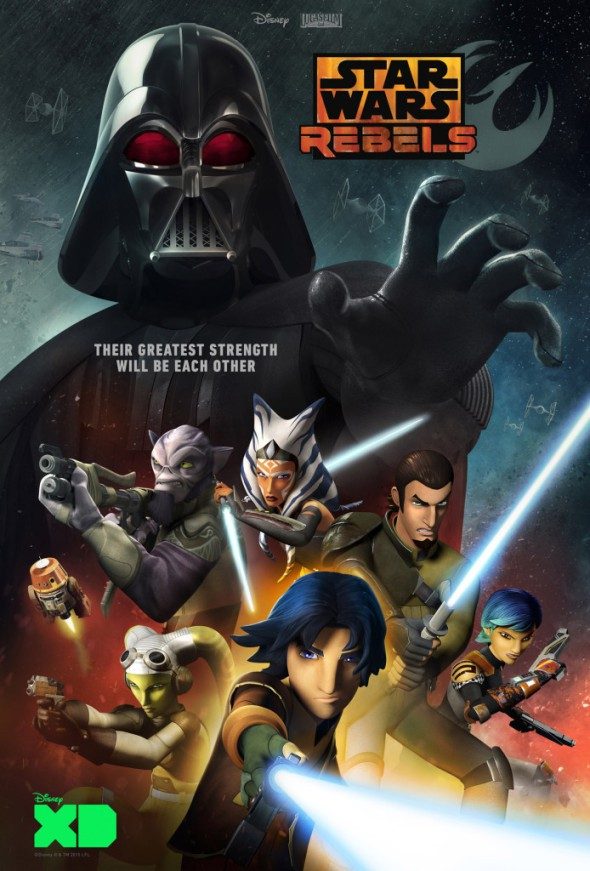 Press Release:
The Force is everywhere, but it may be heavily concentrated at this year's New York Comic Con. On October 8, attendees will receive an exclusive sneak peek of what's to come in the second season of Star Wars Rebels, along with a panel featuring special guests and a preview of two new episodes from the series.
As the second season of Star Wars Rebels opens, the crew of the Ghost is now a very real threat to the Empire. That's bad news, because Darth Vader's been assigned with the task of mopping them up. Undeterred, the rebels seek out old friends and new allies, hoping to rally the formidable alliance which began to crystallize at the end of Season One. Vader will dispatch new agents to counter their growing coalition, but the Sith Lord's battle with the Rebels could be more personal than anyone realized.
The Star Wars Rebels panel will take place on the Empire Stage from 1:30-2:30 p.m. and be followed by an exclusive screening of two new episodes on the same stage from 5:30-6:30 p.m. These episodes will feature the series debut of Captain Rex, Captain Gregor, and Commander Wolffe — three clones from the hit animated series, Star Wars: The Clone Wars. They join another fan favorite from the show, Ahsoka Tano, who made her Star Wars Rebels debut in the final episode of Season One.
Star Wars Rebels returns with new episodes this fall on Disney XD.