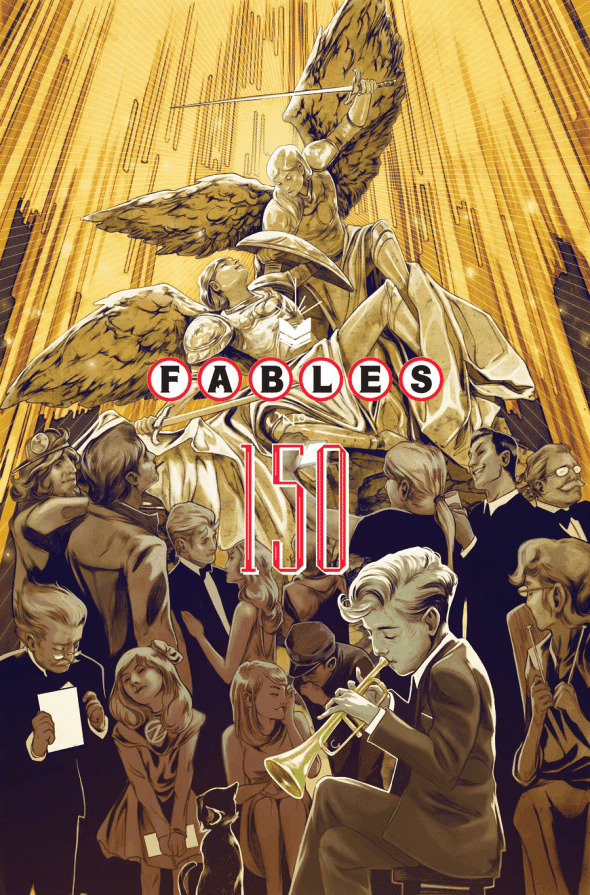 Press Release:
After 150 issues, Fables, an iconic and beloved Vertigo comic series, has drawn to a close. To properly celebrate and mourn the end of such a beloved story, Austin Books & Comics has teamed up with Bill Willingham to throw a three-day party-vigil. On Friday, August 14th and drawing to a close on Sunday, August 16th, guests including Bill Willingham, Matt Sturges, Dave Justus, Adam Harrington, Jess Nevins, and Fables editor Shelly Bond, will take up residence at Austin Books & Comics to bring you panels, contests and signings.
Looking back on his time spent with Fables, Bill Willingham remarks, "Fables comprised the thirteen most rewarding years of my life – not in a financial sense, although it did that just fine, but in the more vital sense of a professional spinner of tall tales doing the work he knows he should be doing. My gratitude to my fellow creators, those who published, distributed and sold Fables, and finally to those who read Fables for all of those years is undiminished."
About Austin Books & Comics: Austin Books & Comics is the premiere place in Austin, TX for all of your nerd wants and needs. Spanning four specialty stores, Austin Books & Comics has been covering all corners of the comic and pop culture worlds since 1977. Over the past 25 years, the Austin Chronicle has consistently rated Austin Books & Comics the best comic book store in Austin, naming it "the Library of Alexandria of comics."
Planned activities include: signings, keg party, costume contest, and more:
THE WORLD'S TOUGHEST (open book) FABLES TRIVIA QUIZ
AN ORIGINAL FABLES "RADIO" PLAY, written by Bill and performed live for you by the Not Ready for Storytime Players. Adam Harrington will of course be voicing Bigby, but other parts will be played by: Bill Willingham, Matt Sturges, Dave Justus, Mark Finn, and so on. It'll be a hoot, and is being written exclusively for the Great Fables Wake.
THE PHOTO SCAVENGER HUNT. This was a hit at Fablescon, so we're doing it again. And the prize packages will be bigger, better and simply more Fab this time around.
And there will be panels and presentations to boot:
A FABLES POST MORTEM, in which Mark Finn leads a discussion, now that it's all over, about what storylines never made it into Fables, but should have, and what stuff ended up on the cutting room floor. After all, you can't have a wake without the autopsy.
THE PAPER WOLF AMONG US, in which Bigby (Adam Harrington) interviews Matt and Dave about the glories and difficulties in adapting the video game back into funnybook form.
CULTURAL APPROPRIATION, in which our panelists get serious, and maybe even a bit contentious, about what is right and what isn't when adapting and adopting folklore from around the globe.
For further details and any updated information, please visit greatfableswake.tumblr.com.
Austin Books & Comics
5002 N. Lamar Blvd, Austin, TX 78751
(512) 454-4197