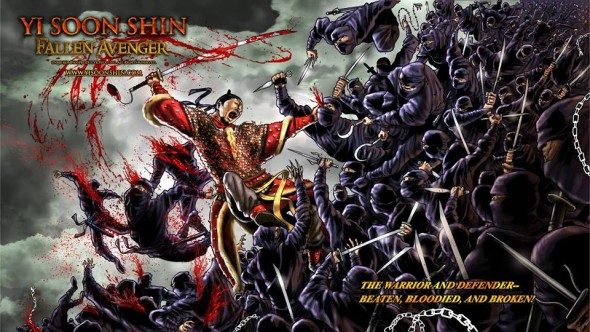 Press Release:
JHU Comic Books is proud to host ONRIE KOMPAN, series creator and writer of Yi Soon Shin for a signing event on Thursday June 4th from 5:00pm – 7:00pm!
Onrie Kompan received his B.A. in fiction writing from Columbia College Chicago and is the recipient of multiple grants from the Weisman Scholarship. Yi Soon Shin: Warrior and Defender is Onrie's first professional entry into the world of comics.
He spent the last three years doing research on the subject and has journeyed all the way to South Korea in order to bring Admiral Yi Soon Shin's story to life. During his travels, Onrie befriended historians and military advisors from the Republic of Korea army and navy.
Come in and check out his incredible series!
JHU Comic Books MANHATTAN
32 East 32nd Street, New York, NY 10016
(212) 268-7088