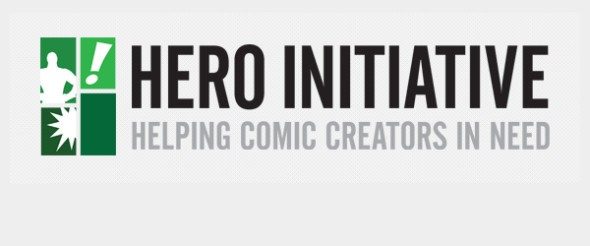 Press Release:
Hero Initiative Attends Fan Expo Dallas 2015 – SpongeBob and the Massive Artists to Anchor Booth.
LOS ANGELES, CA -May 21, 2015- Hero Initiative, the non-profit that aids comic book veterans in medical and financial need, is attending Fan Expo Dallas May 29-31 at the Dallas Convention Center, in Dallas, Texas!
Hero's booth will be the ONLY place to meet SpongeBob SquarePants and Mad artist David DeGrand and The Massive artist Kristian Donaldson throughout the weekend! Don't miss out and make sure you come by for signatures and sketches. All proceeds benefit Hero Initiative!
A number of other Hero Initiative ambassadors will be all over the con floor, signing for Hero Initiative! Look for them all, including: Amanda Conner, Steve Epting, Chad Hardin, Bob Layton, Greg Pak, Jimmy Palmiotti, and Brandon Peterson.
About The Hero Initiative
The Hero Initiative is the first-ever federally chartered not-for-profit corporation dedicated strictly to helping comic book creators in need. Hero creates a financial safety net for yesterday's creators who may need emergency medical aid, financial support for essentials of life, and an avenue back into paying work. It's a chance for all of us to give back something to the people who have given us so much enjoyment.
Since its inception, The Hero Initiative has had the good fortune to grant over $700,000 to the comic book veterans who have paved the way for those in the industry today. For more information, visit www.heroinitiative.org or call 626-676-6354.