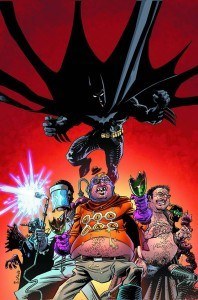 Artist John McCrea signs at Forbidden Planet's new Birmingham Megastore at 1:00pm on Saturday 13th June to launch the first issues of Section 8 and Mythic.
In Section 8, the greatest super heroes of all time, from the hit series Hitman, have returned for the greatest super hero story ever told! Befuddled hero Sixpack returns to Gotham City, desperate to rebuild the all-star team known as Section Eight in the face of a deadly threat. He gathers old friends Bueno Excellente, Baytor and the seemingly reborn Dogwelder, along with some new faces – but he still needs that elusive eighth member. That's when the Dark Knight Detective gets an offer he can't refuse in part one of this unforgettable six-issue miniseries.
Science is a lie, an opiate for the masses. The truth is, magic makes the world go 'round. And when magic breaks, Mythic fixes it. Apache shaman Waterson, Greek immortal Cassandra, and cell phone salesman Nate Jayadarma are the crack field team assigned with keeping the gears of the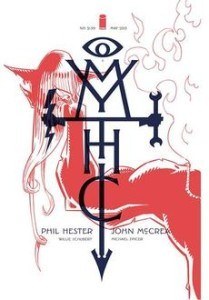 supernatural world turning, and more importantly, keeping you from ever knowing about it.
John McCrea is a respected illustrator and comic book artist who has worked for many of the major publishers, including Marvel and DC. He has illustrated iconic characters such as Batman, Superman, Wonder Woman, the Hulk, Spider Man, Daredevil, Wolverine, Star Wars, Judge Dredd and The Simpsons amongst others. In addition, he works as an illustrator in book, record and magazine publishing and undertakes design and story boarding work for multimedia and the entertainment industry including being a Lucasfilm accredited artist. Recent projects include the new ongoing Mars Attacks! comic from IDW and Progenitor, a new series for the ipad only comic Aces Weekly.
Forbidden Planet Birmingham Megastore
74 Bull Street Birmingham B4 6AD
0121 236 3026